Threaded knobs to hold Plastic Door in place
Good used set of three knobs as shown. Threads are good. 3 are required for one headlight door. All 1977 to 1985 123 Chassis Sedans, Coupes and Wagons: Mercedes 240D, Mercedes 300D, Mercedes 300CD, Mercedes 300TD, Mercedes 230E, Mercedes 280E, Mercedes 280CE, Mercedes 280TE.
W123 and Early W126 Head Light Door Plastic Knob Set - USED
$14.75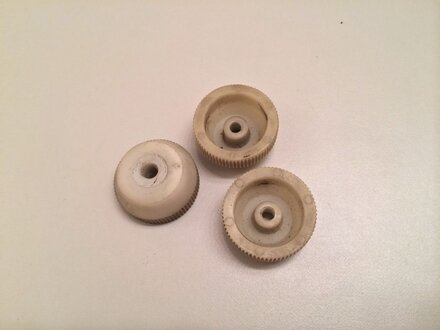 Product Details
Also works on original U.S. headlight doors on the 1981 to 1985 126 300SD, 380SE, 380SEL, 500SEL, 380SEC and 500SEC.