Fits all 201 190E and 190D models 1984 to 1993 with 1 or 2 piece rubber fender grommet (details below)
The Hirschman Universal Antenna is the best economical solution to a failed factory power antenna. They are reliable and not as complicated as the originals. But installing one in can be a bit of a challenge since NONE of the fittings and body grommets supplied in the kit really fit the rear fender of the 190E. Kent shows you how to modify the parts to make it fit in and look almost original. The kit will include complete instructions (including how to wire it properly) to really help you do this job yourself and save $$$.
W201 Chassis Hirschmann Universal Replacement Power Antenna Kit
$92.75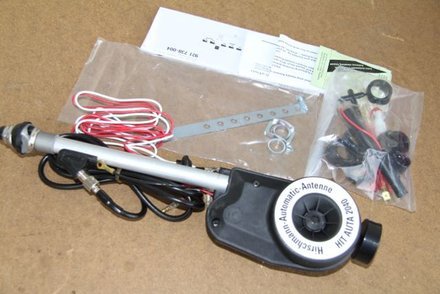 Product Details
Here are some pictures of the antenna he recently installed in his 1990 190E.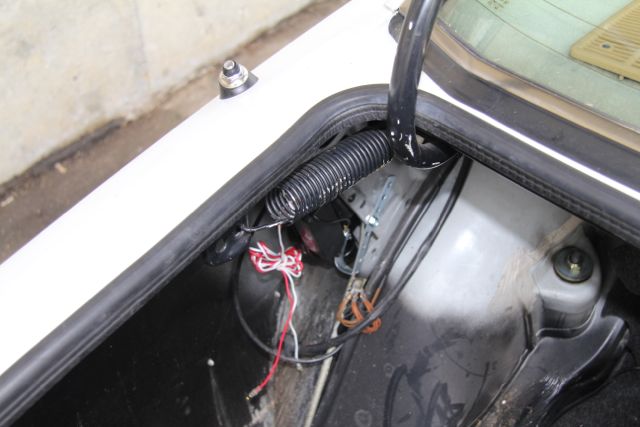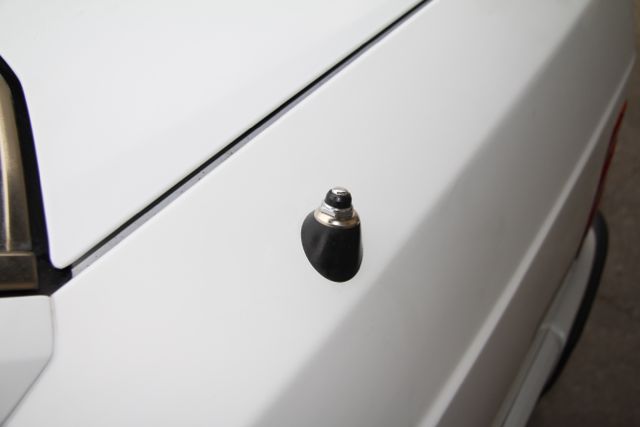 PLEASE NOTE: The instructions included with this kit will only cover using this antenna with the early one piece rubber fender gromment as well as the later model two piece fender groment as shown above.  The later two piece grommet is shown below on the left and the early single piece on the right. YOU MUST have one of these gromments or the antenna will not fit right. If yours is damaged or missing you will need a replacement. We do not carry these gromments new, but they are readily available on the internet
Related Products:
---