Access is under the dash for E500 and some E320 with option 581 "4-zone climate control system" ONLY
PLEASE DO NOT ORDER THESE FILTERS UNTIL YOU DETERMINE WHICH CLIMATE CONTROL SYSTEM IS INSTALLED IN YOUR EARLY W211 E-CLASS SEDAN. There is much confusion among W211 owners as well as many parts suppliers on which models actually use this set of charcoal cabin air filters. Kent is going to make it real simple for you. Forget about vin numbers, model designations and years and look for ONE THING that will confirm you need these filters. If your CLIMATE CONTROL PANEL has a digital readout panel like the one shown below you have the Thermotronic 4-zone climate control system installed in your car. If your panel does not look like this then you have no cabin filters under your glove box!!
Inside Charcoal Cabin Air Filters for 2003 to 2006 W211 w/ Thermotronic Climate Control Only
$48.75
SKU:
CLI-211INCABINFILTERS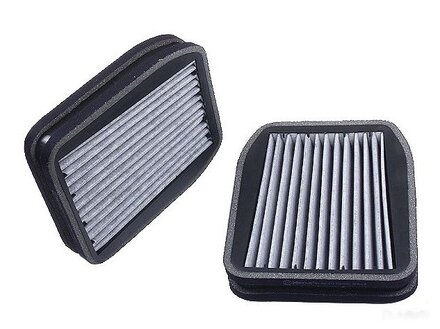 Product Details
The factory recommends these filters be changed every 15,000 miles for best filtration and maximum air flow through your heater / cooling system. Kent recommends every 10,000 especially if you drive a lot on the freeway or on dusty roads. Yes, there is a lot of dust in the air running down the freeway! If you watch Kent's YouTube videos you will learn that these hardly ever get replaced. Seems like it may be difficult to change, but not so with Kent's video instructions included at no extra charge ( you will even get to learn how to remove the heater blower motor for cleaning, lubricating, or replacement. 
These are not the only cabin air system filters in your early model W211 with Thermotronic installed. There is also an intake pollen filter located in your engine compartment (white paper filter) . To purchase this filter separately see related products below: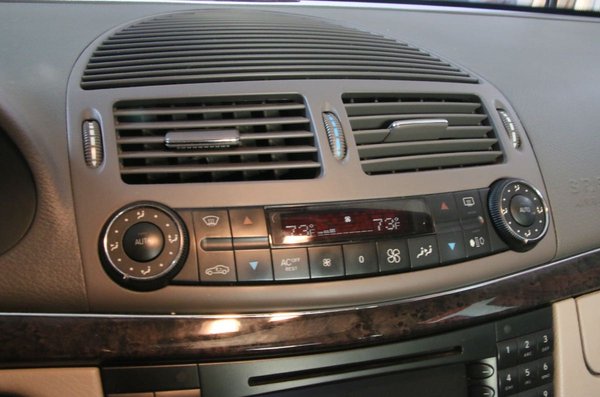 Related Products:
---