Allows you to quickly paint your wheels without removing the tires - better than masking tape!
Have you ever tried to mask off your tires with paper and tape before painting the wheels? If you have I am sure you are laughing right now. Doesn't work too hot...Hard to get any tape to stick to the rubber tire. There is a better way which Kent has been using for years. This thin piece of aluminum is just the right thickness to hold its shape around the edge of the wheel and still be "just" strong enough that it won't dent too easily or collapse while painting.
Wheel Painting Tire Masking Dam for 14 and 15 Inch Wheels
$9.95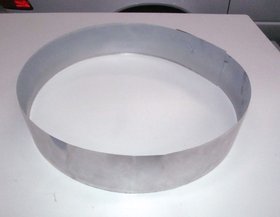 Product Details
The piece we sell is 7 inches tall and long enough to wrap around both the 14" and 15" wheels. This is a picture of what we ship.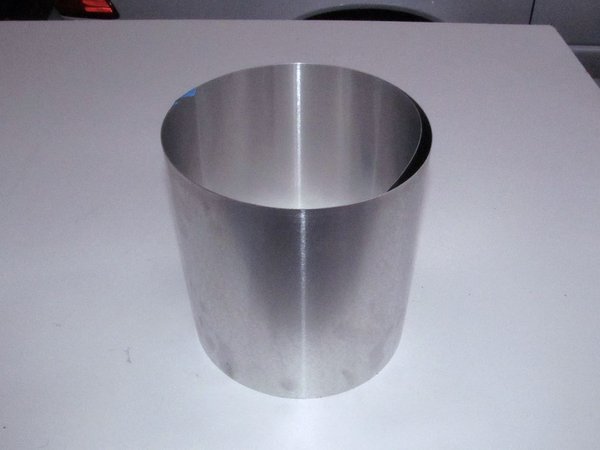 You can use it as is or cut it in half down the full length to make two pieces (as shown below). Tin snips are the best way to cut it. You will need masking tape, packing tape or some other type of sticky tape to hold the ends together once you have placed it on top the tire and pulled it tight around the outer lip of the tire.
When painting be sure to keep an eye on where you are spraying. If you are careful you can angle the sprayer so it does not get any overspray on the tire (as shown in this picture below).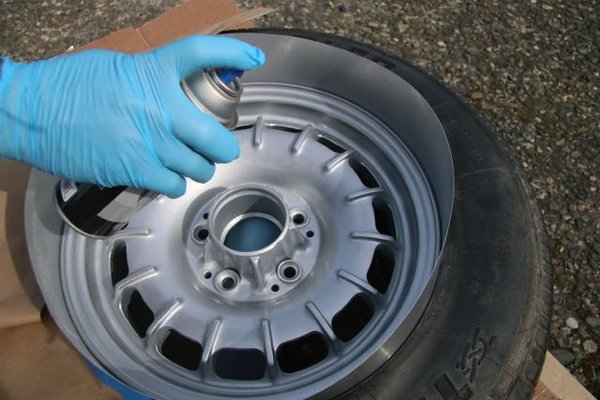 To order our wheel paint kit see related products below:
Related Products:
---