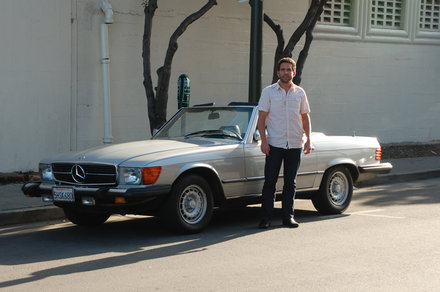 I just wanted to write and say how much better my 380sl looks after using
your wheel refinishing kit. Instead of doing all the steps in one day, I
split it up into cleaning and prep on Saturday and painting on Sunday which
made the task fairly enjoyable and I didn't rush through any step to try
and get it all done in one day. I used butcher paper instead of newspaper
on 3 of four wheels and it was truly superior as the butcher paper didn't
leave any newspaper bits after cutting the hole for the rim. I was also
worried about over spray on the tire but after everything was dry, most of
it just flaked off the tire and the rest came over with thinner in one
wipe!  The silver color goes great with my silver paint job. I can't believe
how much this simple job has transformed the appearance. Thanks again for
yet another great kit.
Thanks Again,
Allen R
San Francisco