1968 to 1976 Models 250 and 280 coupes and sedans and 230 six cylinder sedan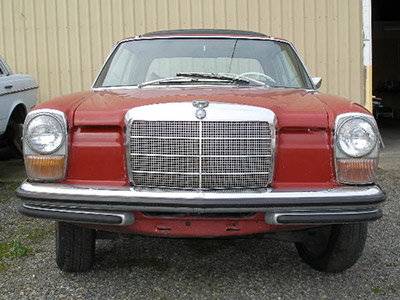 Recognition:
The Mercedes 114 chassis automobile was manufactured from 1968 to 1976. In U.S. version they all had a single large round headlight with a large yellow turn signal/marker lens right below the sealed beam headlight bulb These "entry level" Mercedes were produced only in four door sedan and two door versions. The coupes only came with a 6 cylinder gas engine. The sedans were fitted with four and six cylinder gas engines . Mercedes 114 chassis owners praise the ride and handling and classic Mercedes styling.
Warning:
If you have a European Spec. Model most parts will interchange but there may be differences in headlights, bumpers, and engine parts.