If your car has the old style sealed beam headlights there is a great solution!
Those old sealed beam headlights can be a real safety issue.  On dark rainy nights you can hardly see where you are going!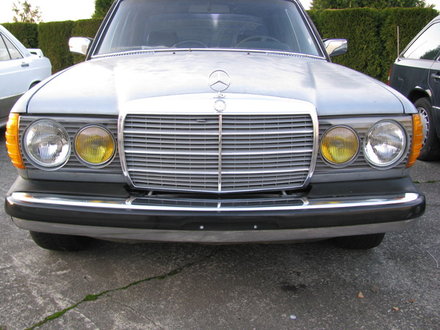 Problem & Solution
Common among these chassis:
R107
W108 W109
W110 W111 W112 Sedan
W111 W112 Coupe
W113
W114
W115
W116
W123
Ponton
If you have a Ponton, 110, 111, 112, 108, 109, 113, 107, 114, 115, 116  or 123 Chassis with either single or double round headlights it is possible to upgrade to headlights that have a replaceable H4 high intensity bulb built in.  This is one of the best safety improvements you can make on these older Benz.  You will be amazed at how well you can see at night after you install them.