When we built our new website in 2013 we had 5 primary objectives: 
Easier website navigation through both tech help and products pages
A faster way for visitors to find solutions to their technical problems
Checkout to quickly deliver paid digital content to the customer ( PDF and On Demand Videos )
A better shopping and checkout experience for both domestic and international customers
A refined contact-us page to allow faster and more efficient communication with our customers (see below)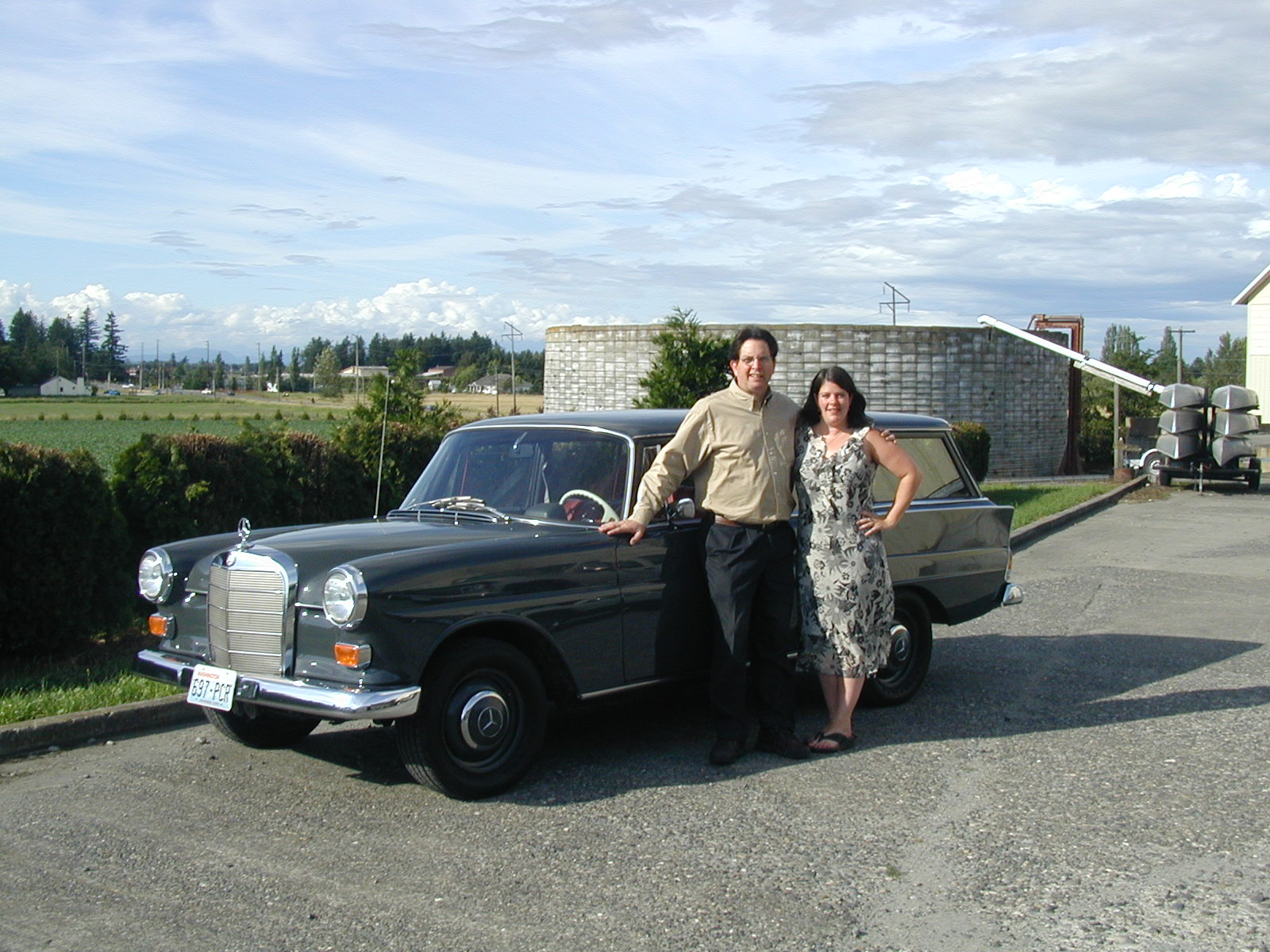 Having a way to help people find a solution to their techncial problem was the driving force behind the change. In fact, it wasn't long after we started selling Mercedes parts on the Internet in 1999 that we realized most people needed more than just a part to solve their Mercedes problem. Within weeks of selling those first items, we started getting emails asking, "How can I be sure this will fix my problem?" or "Can you tell me how to install the part?"
Kaia suggested we begin including instruction sheets with parts. To deal with those troubleshooting questions, Kent introduced his first diagnostic manual in 2001 titled "Diesel Vacuum Source Troubleshooting and Repair." This was the first in a long line of manuals and instructions he has written over the past 15 years.
In 2010 Kent's son, Joel, convinced him to start filming videos. His video instructions have helped many viewers solve their own technical problems. After posting more than 600 videos on YouTube, an unfortunate side effect was it became more difficult for the viewer to find a video solution quickly. Searching through all the videos was becoming as difficult as searching through all my Dad's manuals. There were just too many manuals, too many instructions and now too many videos.
Recently it became apparent we had to find a way to organize and distribute all this technical information so visitors to our website can find solutions quickly. We began to ponder the possibility of creating a website built around a Solution Finder; just type in your problem and let the website find the solution! And so our "solutions finder" was born.
Our new website also offers our customers the ability to quickly download and view many of Kent's manuals and instructions in digital format as well as easily view paid (on demand) video instructions. 
After more than a year in the works this website is the result Kent's two son's efforts by their own company (Gravit Digital). We hope you enjoy the new website and in particular our Solutions Finder. Remember, we only cover most models up to 1993 and we don't have an answer to every problem… but we cover a lot of them and will keep working on those we don't. :-)
Store
Get In Touch
What do we offer?
We are the number 1 source for Mercedes specialty repair kits, tools and repair information that will allow you to repair your older Benz yourself. We focus on providing solutions to the most common technical problems that owners face on the 110 111 108 109 114 115 107 116 123 201 and 124 chassis. If you love these Mercedes gas and diesel models and are a do-it-yourself ( D.I.Y. ) mechanic you have come to the right place. Even if you have never worked on a car before, we can help teach you how to fix those annoying little and big problems, improve mileage and performance and save hundreds of dollars in the process.
Take a look at our list of specialities:
Diesel vacuum systems troubleshooting and repair
Diesel fuel injector service and overhaul
Diesel turbocharger testing and overhaul
Diesel glow plug systems repair and upgrades
Diesel engine performance testing, troubleshooting, repair and upgrades for increased power and better fuel economy
Diesel troubleshooting guides for better starting, better shut off, less smoke, reduced knocking noise and repairing fluid leaks
Diesel to straight vegetable oil ( SVO ) fuel conversion information, parts and complete kits
Gas engine cold and hot start performance
Gas engine troubleshooting and repair for better performance and fuel economy
Gas engine preventing V8 catastrophic engine failure
Gas engine fuel delivery systems troubleshooting and repair
Transmission shift problem diagnosis and repair
Transmission adjustments for peak performance
Transmission removal and replacement
Suspension parts breakdowns and affordable replacement parts
Brake systems components and replacement instructions
Brake fluid flush and bleed tools and instructions
Electrical troubleshooting and component replacement
Heater blower motor removal, testing and repair
Climate control heater diagnosis and repair
Interior front seat repair
Door panel removal and interior door component repair
Vacuum door lock systems troubleshooting and repair
Sunroof component removal and repair
Permanent rust repair products without welding
Exterior body and wheel detail kits
Body exterior trim and chrome replacement parts and instructions
Body seals and information to fix annoying water leaks
D.I.Y repair manuals written and download PDFs
D.I.Y. video repair instructions and manuals
Specialty tools
Complete repair kits including parts, instructions, hardware, supplies and tools require to complete the job