Installing H4 headlight upgrades will make a difference between night and day
If you have a 1985 or older Mercedes with round or square sealed beam headlights one of the best safety improvements you can make is to install ungraded H4 headlights.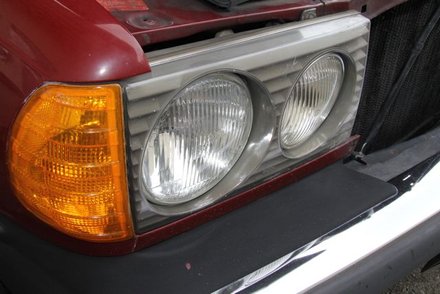 Problem & Solution
Common among these chassis:
R107
W108 W109
W110 W111 W112 Sedan
W111 W112 Coupe
W113
W114
W115
W116
W123
W126
You won't believe the difference! You will actually be able to REALLY see where you are going on a dark country road. The beam width increase will also help you see a deer before it jumps out in front of you. The other advantage with these headlights is if it does burn out you only need to replace the internal bulb (H4). This works on all models started in the 1950s with both single round or square (110, 113, 114, 115, 123 and early 126 chassis) and quad headlights (111, 112, 108, 109, 107 and 116 chassis).