2 Primary reasons these hood hinge assemblies fail
The 123 and 126 hoods can be opened up to a vertical position. This is a great feature especially when working on the engine. But there seems to be a downside, you will see many hood hinge locking tabs damages - especially on the 123 chassis as their hinges are not as robust as the 126. But the 126 can also suffer from abuse.
Problem & Solution
Common among these chassis:
W123
W126
It appears from all the damage that there are many owners who do not know how to properly open and close these hoods. There is a set sequence that should be followed when opening the hoods up into the vertical position and then lowering them back down.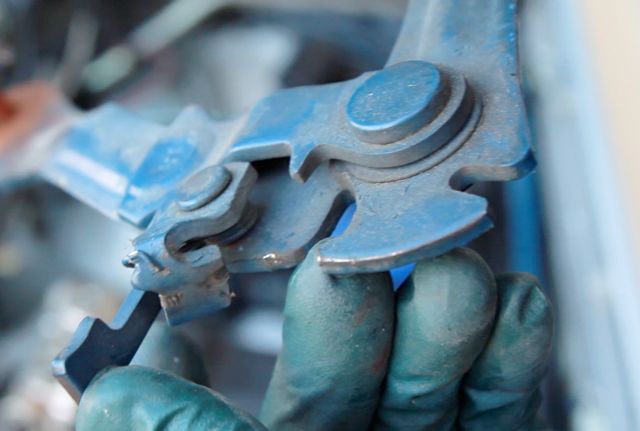 Look at the damage caused to this hood hinge assembly. Some owner or mechanic was a little heavy handed and probably tried to force it closed. 
The other major reason for failure is lack of lubrication. All pivoting hood hinge points should be lubricated every 6 to 12 months depending on climate and driving conditions (more often in a rainy climate).