Until you have driven one it is hard to explain
But Kent's grandson's expression says it all! Imagine in 20 years he will be able to look back on this picture and say, "Wow, I got to "drive" a 300SL roadster when I was only one year old" ....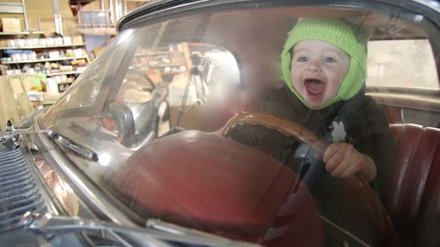 Problem & Solution
Common among these chassis:
Classic Sedans
Ponton
R107
W108 W109
W110 W111 W112 Sedan
W111 W112 Coupe
W113
W114
W115
W116
W123
W124
W126
R129
W140
W201
W202
W208
W210
W220
These cars have soul like no other. Kent runs into a lot of airplane pilots who drive Mercedes. Why?? He thinks it is because pilots learn to "feel" things and there is nothing like the feeling of driving a Benz.  Paxton agrees!