If you don't fix it the problem will get worse and the coolant hose will leak
This is getting to be a real problem on a lot of the older engines - BOTH gas and diesel. The housings get very badly pitted to the point that some are not longer usable. If you fix the problem early enough the housing can be saved and used for many more years to come.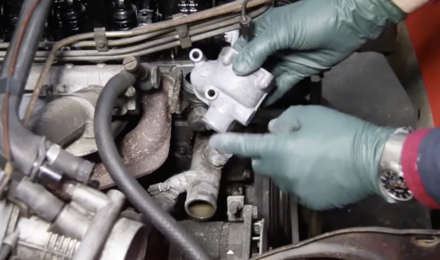 Problem & Solution
Common among these chassis:
Classic Sedans
Ponton
R107
W108 W109
W110 W111 W112 Sedan
W111 W112 Coupe
W113
W114
W115
W116
W123
CLICK HERE to watch Kent's free YouTube video on how he approaches and fixes the problem.