This can be one super tough and expensive job without the right tool and know how
The first time I had to do this job I could not believe how difficult and time consuming it proved to be.  The fact that the shock goes up the inside of the spring makes this job almost impossible without the right and very unique spring compressor. If you pay to have it done at a shop you will cry.....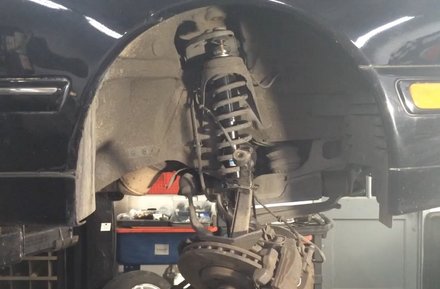 Problem & Solution
Common among these chassis:
W210
Kent has done an on-demand video in which he shares the tool you will need along with some tips on how to do the job yourself if you are an experienced D.I.Y. mechanic. See related products for more information on this video.