The pros, cons, effort, and expense of running your Mercedes Diesel on waste vegetable oil
There is a good reason for the interest in running Mercedes diesels on waste cooking oil. With diesel fuel prices now over $4 a gallon and rising, a lot of people would like to run on free fuel. But is it really free even if the restaurant does not charge you to come and take it away? Kent has collected hundreds of gallons of vegetable oil and experimented with quite a number of conversion systems over the the past eight years. He has learned a lot along the way and has even written a number of manuals on theory, conversion, operation and troubleshooting. If you want to learn more, check out the links and additional resources listed below. Then you can decide if there really is a free lunch....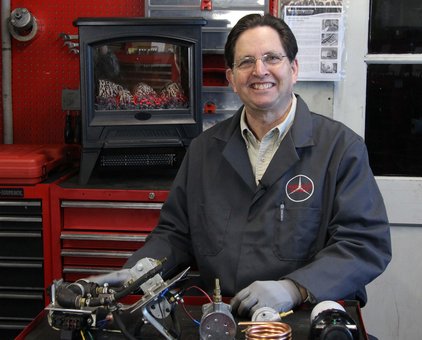 Problem & Solution
Common among these chassis:
W115
W116
W123
W124
W126
W201
ON THE THEORY OF OPERATION....
Want to learn more about the theory of running vegetable oil in a diesel engine? Confused about the difference between a single tank and dual tank conversion? Would like to know the pros and cons of each system? How about the real scoop on whether or not it can harm a Mercedes diesel engine? Do you have real questions and concerns about the ongoing maintenance required when running waste restaurant oil? These subjects are covered in detail in this manual. 
ON COLLECTING AND FILTERING WASTE COOKING OIL...
If you are new to this subject and would like to learn more about what is required to secure a source of waste cooking oil, store it and filter it for use in your diesel, then please refer to my manual " Collecting and Filtering Waste Cooking Oil."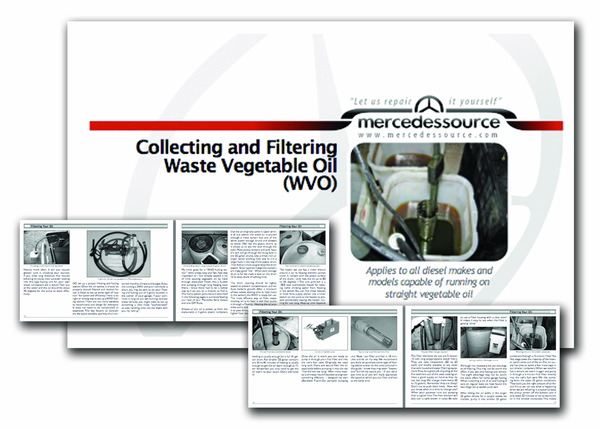 ON CONVERTING TO DUAL TANK OPERATIONS FOR COLD WEATHER OPERATION....
Want to learn more about converting to dual tank operations (DTC)? I have two manuals available which should help you as you decide how you want to put your system together. One covers fuel tank and tank heat options and the other explains how to build your own inexpensive heated fuel path from the tank to the engine compartment.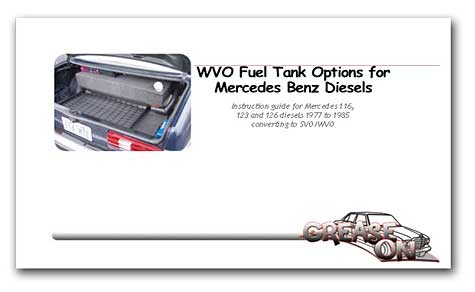 ON PURCHASING THE RIGHT MERCEDES DIESEL TO CONVERT....
If you are interested in purchasing an older Mercedes diesel then "buyer beware". These cars are rugged but they are now all over 20 years old and it is very easy to buy one and get upside down with it very quickly. Do your homework FIRST. If you would like to learn more about finding the right Mercedes diesel to convert please read my "Mercedes Diesel Buyer's Survival Guide." It could save you hundreds and possibly thousands of dollars! 
SVO

Product Listings:
We carry a number of different products that will allow you to run your older Mercedes Diesel on straight vegetable oil (SVO). We offer a complete kit with instructions ( STC-100) as well as numerous components and parts that will allow you to build one yourself. Just type "SVO WVO" in the search box for a complete listing of all related products. For links to the manuals listed above see related products.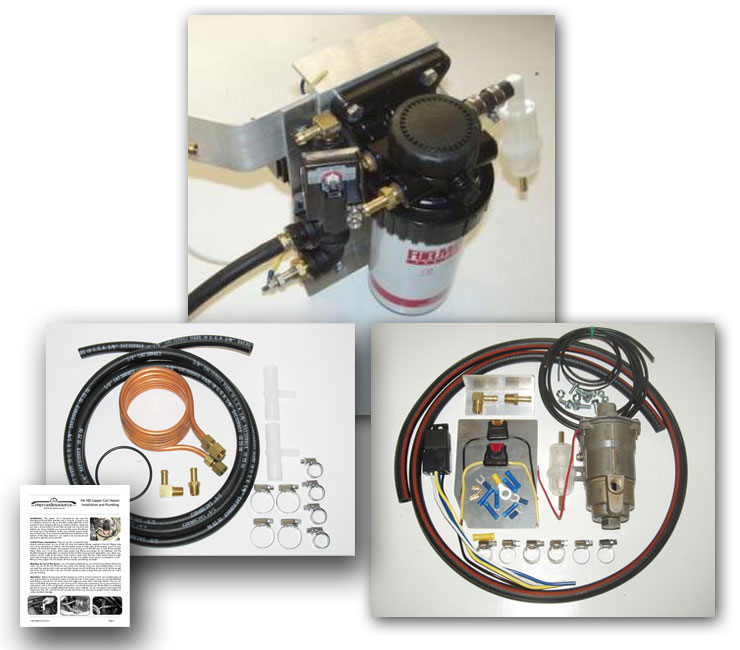 Biodiesel in not the same as SVO. For our complete listing of Biodiesel filters, hoses, fittings, clamps and kits just type "biodiesel" in the search box.

Just maybe there really is a way to get a free meal....