You get the hoses, the clamps, the gasket, the sealants and extensive video instructions that will keep out of trouble
If you think your coolant hoses are "ok" they just may be, but it is what is hidden that could be a problem. When you remove those old hoses ( unless they have been replaced in the past 10 years) you may be shocked at what you find. This is a VERY important "save your engine" service for these old V8s. Coolant loss can lead to catastrophic engine failure. This kit includes the proper hoses, hose clamps, gasket, sealant, and antiseize plus Kent's detailed video instructions to help you get the job done right. 
1970 to 1975 D-Jetronic V8 Front Engine Short Hose (s) Replacement DIY Kit
$42.00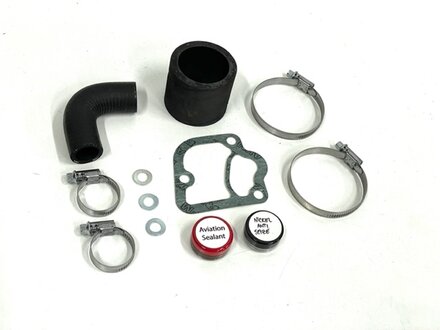 Product Details
These are the suspect hoses at the front of the engine.
The short hose can deteriorate from the inside out. Our short hose is made from a thicker and much stronger hose material than the original.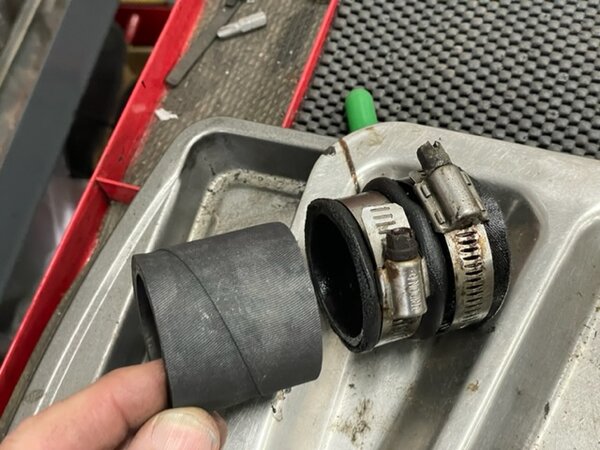 The gasket often deteriorates from age. You can not see it but it can start to leak coolant ever so slightly.