This is the bench to safely remove and install this style of hand primer pump. It will not damage the aluminum housing nut.
We modify this wrench right here in our shop. If a picture is worth a thousand words, what is a video work. Watch the following for a full explanation.
Custom 17mm Crowfoot Wrench for Bosch Hand Primer Pump
$9.75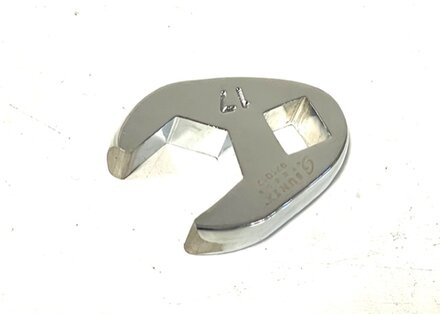 Product Details
You will need an 8 inch to 12 inch long 3/8 inch drive extension to access the bottom of the pump in the engine compartment. PLEASE NOTE: This wrench will NOT remove the old style "screw-down-to-lock" primer pumps. That require a 19mm wrench or you can use a vise grip to remove. See second video above.
Related Products:
---