Fits 1972 and 1973 models. Parts will work on early 450SL but some wiring may be different.
These EFI fuel injection parts were removed from a 1972 280SE 4.5 with 145,000 miles on the year. They have been in dry storage for 15 years. Check out the picture closely.  What you see is what you get. Note the wiring bundle to the computer was cut near the firewall.  If your wiring is all shot you can splice this wiring harness in near your firewall. Injectors were in good working order when removed from the running engine, but we cannot guarantee all of them since they have not been recently tested. 
W108 W109 280SE 280SEL 300SEL 4.5 Full Fuel Injector Set, Rails, and Wire Harness
$375.00
Product Details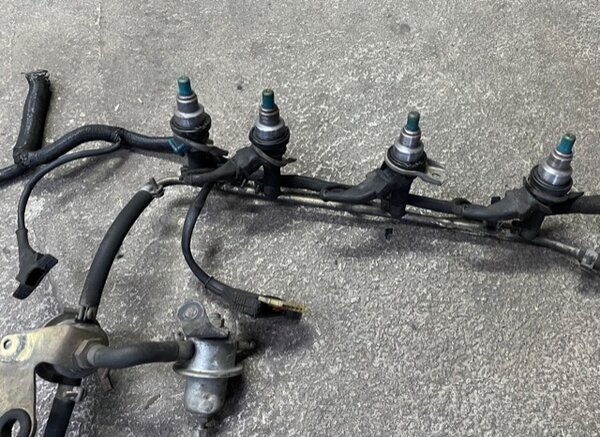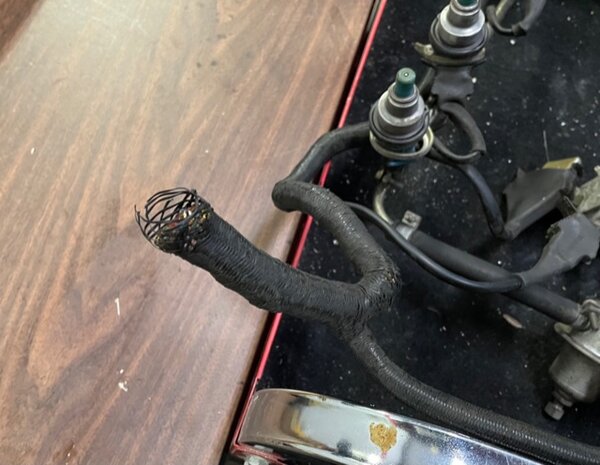 NOTE: This will have to be shipped in a large box to prevent damage so shipping charge will be based on an oversize parcel.