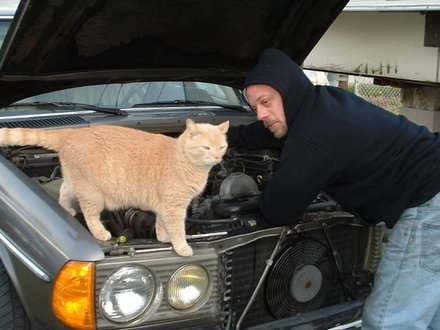 Well I just got finished installing the fuel pump, new injectors, timing
chain, new glow plugs, all the fuel heaters, all new fuel lines, oil cooler
lines, and also adjusted the waste gate on my turbo 300D. WOW! I mean this thing is fast! Thanks for the parts!
David M.