Knowing what fuse does what is a must when troubleshooting electrical problems
All Mercedes from the early 1960s to the mid 1990s have a fuse location chart either inside or printed on the cover of the fuse box. On the earlier models the paper insert often gets lost or so soiled that it is impossible to read it. This chart shows the circuit for the fuse and what it powers along with the proper size fuse that should be installed.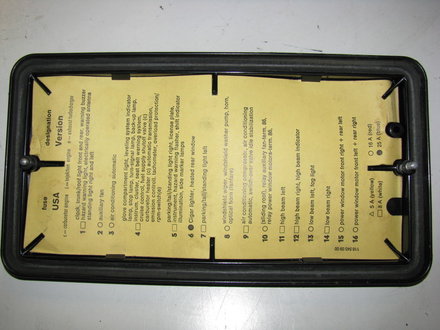 Problem & Solution
Common among these chassis:
W114
W115
W116
W123
W126
Without this information it can be very difficult to troubleshoot electrical problems on your older Mercedes. When we are able we will take pictures of fuse box inserts form different models and post them on this page. Keep in mind there are variations even inside each chassis for other options, different types of engines, etc. These are for reference only and may not be 100 percent applicable to your year and model.
123 Fuse Box Chart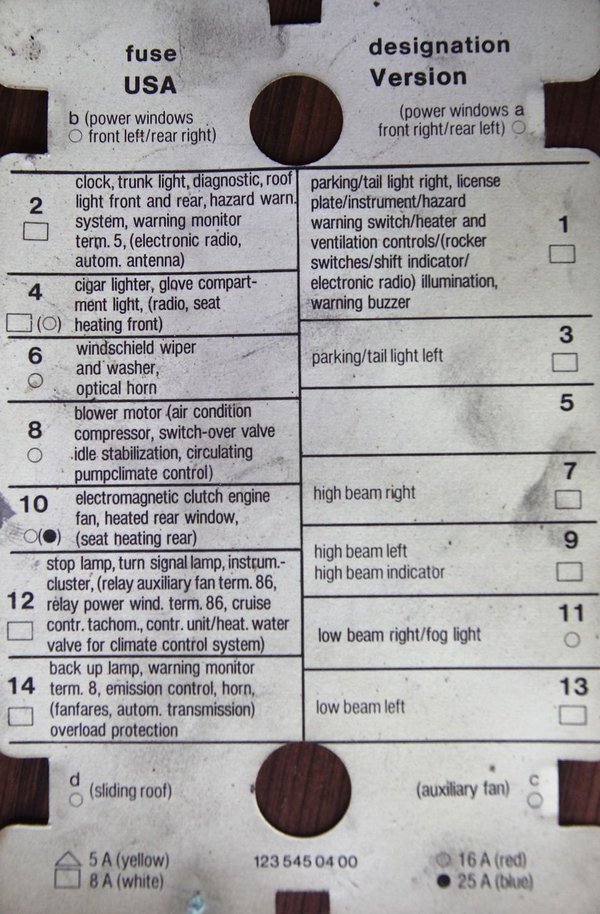 116 Fuse Box Chart