This is Kent's favorite
Keeping wires, hoses, and vacuum lines held tightly in place can be a challenge. With engine vibration comes wear and chaffing if they are allowed to move around and rub into something - especially a sharp object. Tape does not work so well. Zip ties work good but Kent prefers something better.
Problem & Solution
Common among these chassis:
R107
W108 W109
W110 W111 W112 Sedan
W111 W112 Coupe
W113
W114
W115
W116
W123
W124
W126
R129
W140
W201
W202
W208
W210
W220
Enter hook and loop (velcro) straps. What makes using these so neat is you can remove them without having to cut them. The velcro also provides some padding that zip ties can not. And it does not end at the car. Velcro can be one of the best products to use to prevent losing things around the shop like you see here with this lathe chuck key.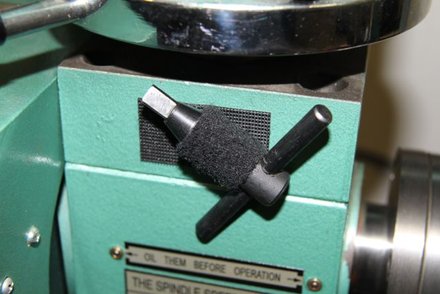 It also works great to hang things up in the garage. You will be amazed at how much weight it can handle.