Be sure to check your radiator / expansion tank cap
Over the years I have noticed that many owners never even consider replacing their radiator or expansion tank cap. I have seen some pretty bad ones come into the shop. A bad radiator cap hardly ever leads to severe problems, but it can be the cause of minor coolant loss and drips on your garage floor.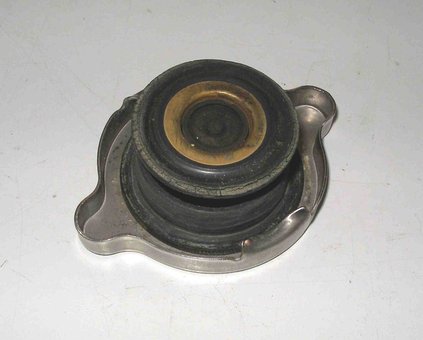 Problem & Solution
Common among these chassis:
R107
W108 W109
W110 W111 W112 Sedan
W111 W112 Coupe
W113
W114
W115
W116
W123
W124
W126
W201
Ponton
The next time your engine is cold, remove the cap and carefully inspect the seal. in many cases you may see cracks in the rubber and a deformed seal as shown in this picture. We carry new caps for most models. They are inexpensive and the easiest do-it-yourself job I know of!