Get rid of and change that ugly head light door yourself. What a difference!!
The early W126 models (1981 to 1985) were easy to change. You just had to remove some white plastic screw knobs on the back side of the headlight and you could just pull it off. Not so beginning in 1986 on the W126 and the new W124. Replacment required more time and more finesse. If not done properly tabs could be broken and doors scratched.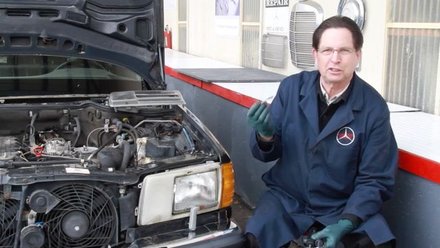 Problem & Solution
Common among these chassis:
W124
W126
Replacement is an easy DIY job if you know the steps and have some basic hand tools. Check out Kent's on demand video instructions. They will help you get the job done right with minimal time and frustration.