We have compiled our favorite repair and diagnostic manuals for you 123 Chassis Owners into our newest book Ensemble! By purchasing all five of these manuals together, you are saving just over 25% off retail. This book set includes the following titles by Kent Bergsma:
123 Chassis Owners book Ensemble
$39.95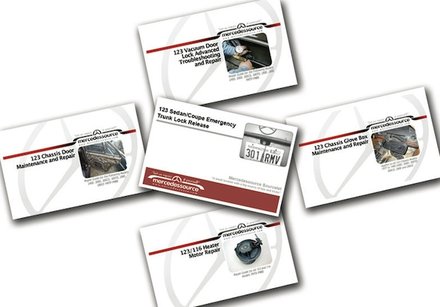 Product Details
123 Emergency Trunk Lock Release
123 Glove Box Repair manual with repair kit
123 Door Maintenance and Repair
123 Heater Motor Repair
123 Advanced vacuum door lock Troubleshooting
By having all this information at your fingertips, repairing your diesel will be as easy as 1-2-3!