Includes installed SILICONE vacuum hose as shown to prevent swelling and failure (see video for installation instructions)
Connect this small filter with attached silicone hoses to the back of the injection pump and to the brown plastic vacuum line going to your ignition switch under the dash. The filter will do two things. 1. Help to trap oil coming out of a leaking shutoff valve before it gets to your ignition switch. 2. Let you know when your vacuum shutoff valve has developed an oil leak. The silicone hose will prevent it from falling off should oil enter the hose. We include a spare filter if and when the first one gets contaminated with engine oil. 
1977 to 1985 Diesel Fuel Shut Off Inspection and Switch Protection Filter
$11.75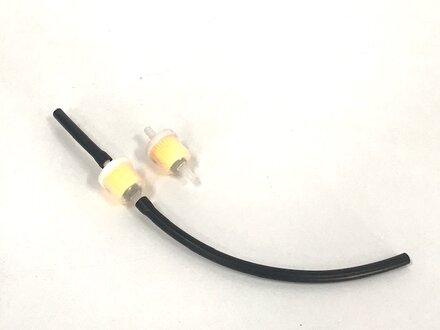 Product Details
Watch the video for a full explanation by clicking on the arrow in the center of the image above. 
Here you can see the upgrade installed in a 1979 300SD turbo diesel.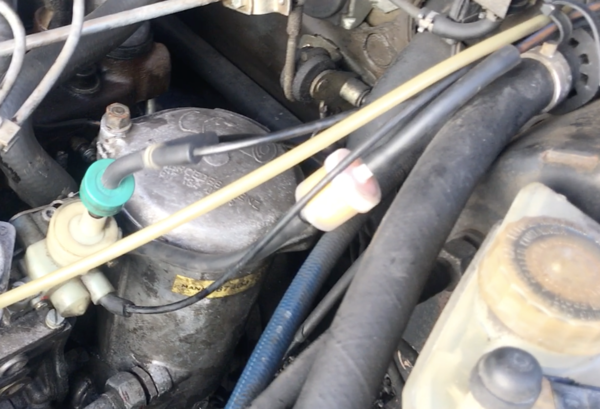 Related Products:
---