For 380 420 and 560 gas V8 engines- sold separately
Bushing that holds fuel injector into the head of the engine. These get very brittle with age. If you are planning on removing your fuel injectors I highly recommend you order these to have on hand. Even if you only plan to remove and clean your injectors there is a good chance you may break one or more of these holders. Retail price $6.00 ea.
1981 to 1991 V8 CIS Fuel Injector Insulator Plastic Bushing
$6.25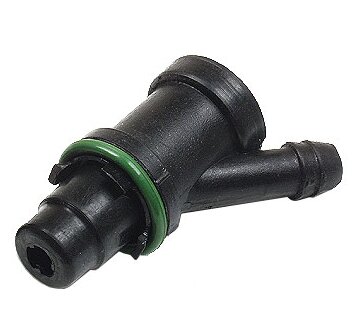 Product Details
Holder includes outer 0-ring seal but does not include seal bushing at the top of the injector. These also be hard and lose their seal with age. Failure can cause high speed idle and rough running. Look below to order these seals separately.
Related Products:
---