For all models W126 W124 W129 W140 with Self Leveling Rear Suspension
UPS GROUND SHIPPING ONLY.  DO NOT order postal or expediated. International shipping not available. If your fluid is old and dark it is time to flush it out. 1986 to 1999 model W126, W201, W124, W140 and W126 with SLS have a smaller tank than the earlier models. There 3 liters are usually enough for a thorough flush.
1986 to 1999 Self Leveling Suspension Fluid Flush Kit with Video Instructions
$46.75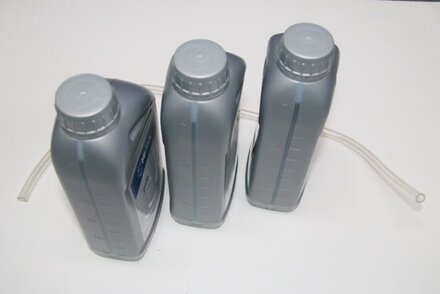 Product Details
Included with this kit is a clear plastic hose to use while flushing the old fluid out of the system. In the video instructions included you will get to see how Kent flushing the fluid out of a W126 560SEC. The same principles apply to all the models mentioned above. 
While you are at it check the condition of your braided low pressure return hose (this goes from the tank to the pump. This hose is prone to weeping or leaking right through the cover. Best to change it if it looks old or appears damp.
At the same time we recommend you change the filter located in the top of the fluid tank. Not included in this kit. See related products below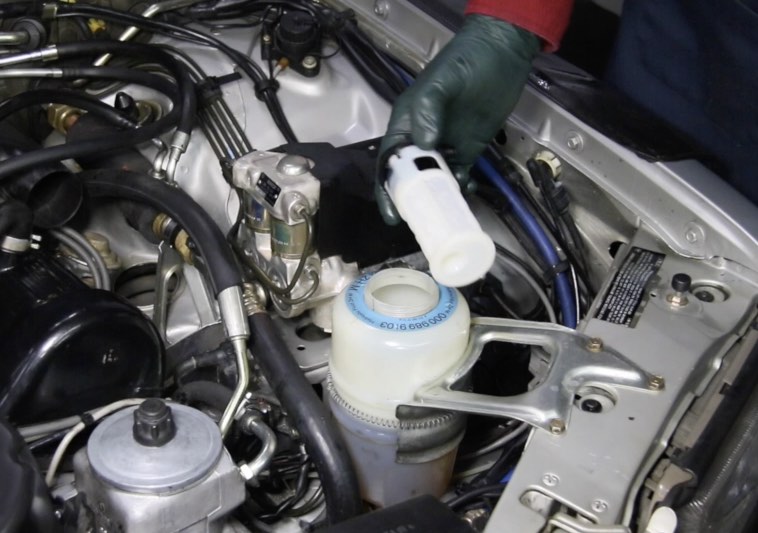 Related Products:
---