This is a brand new 3 way Vacuum change over valve. It is located in the engine compartment on a number of different chassis Mercedes, both gas and diesel models, from the 70s up through the late 90s. It has multiple uses such as EGR valve function, transmission control, etc.
3 Way Electric Change Over Valve - Vacuum Solenoid
$54.95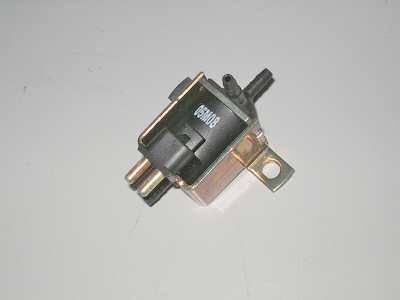 Product Details
Vacuum enters the top straight metal nipple. With power off to the solenoid vacuum is routed out the bottom the the black plastic right angle nipple. When power is applied it shuts off to the right angle nipple and is then directed out the straight black plastic nipple.