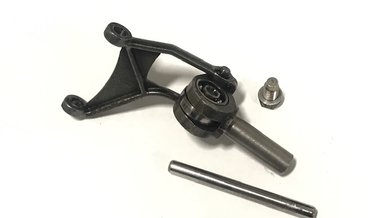 $98.00
Currently out of stock.
Fits 77 to 79 W123 240D 300D 300CD 300TD with twin line diaphragm type vacuum pump
These are getting hard to fit and are not available new. Good pump arm assembly as shown with good roller bearing. Comes with pin and pin bolt as shown.This could be installed in a working pump with a bad bearing.