A MUST HAVE For testing all older Mercedes using vacuum controls for doors, engine, transmission, climate control, etc.
Service: Vacuum Hand Pump Testing Kit w/ Extras
$69.95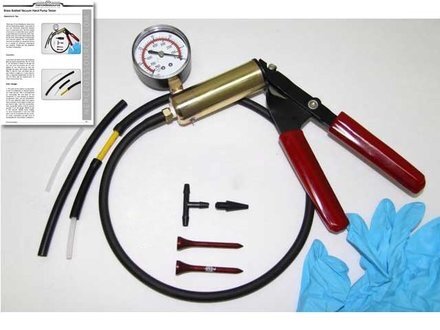 Product Details
We supply a number of extras in this kit including some special rubber and plastic hose that you will not find with other vacuum hand pump testers. This will allow secure tight attachment of this tester to most vacuum components on older Mercdes. Applies to testing vacuum related problems on all chassis Pre 1960, 190SL, 110, 111, 112, 113, 114, 115, 108, 109, 107, 116, 123, 126, 201 and 124 chassis. Works particularly well on diesel models which normally require more troubleshooting because they have to manufacture vacuum for numerous controls ie 220D 240D 300D 300CD 300TD 300SD 30SDL 190D 350SD.
Here is Kent's recommendation for the best vacuum test pump you can buy for the money. Over the years he has used three different types of vacuum hand pump testers and out of these three this one has proven to be the best all around. It has the best feel of the grip when pumping, the greatest amount of vacuum created at each pump stroke and the highest durability. This unit has a brass body and is very well built. They hold up much better than the Mighty Vac plastic units. There are other testers you can buy like this but none will come with the extra fittings and protection filter we include to work specifically on Mercedes Benz. In this kit you also get Kent's PDF Tips on the best way to use it!
Comes with GENERAL USE PDF instructions ONLY and special hose and fittings we include that work the best on Mercedes Benz. We also include 2 golf tees to use to plug off vacuum hoses. Special adapter hose ends come pre-installed so the vacuum tester will fit tight to all types of Mercedes vacuum hoses, lines and control elements.
IMPORTANT CHANGE PLEASE READ: The PDF instructions you receive may refer to the use of a small filter we include in the kit to prevent oil from entering the vacuum pump.  We can not longer get this little filter so it is no longer included in the kit. We do supply a 2" medium semi clear nylon hose, a 6" clear plastic SMALL vaccum line and 22 inches of larger clear hose instead. When working with vacuum lines that may have oil in them use any combination of these semi clear hoses to monitor what is moving through your test hose.  When you apply vacuum carefully watch that no oil works its way back to the vacuum pump. If you allow engine oil, brake fluid, or any other chemical in get inside the hand pump then the pump will be ruined!! FAIR WARNING... (and no warranty if pump is found contaminated).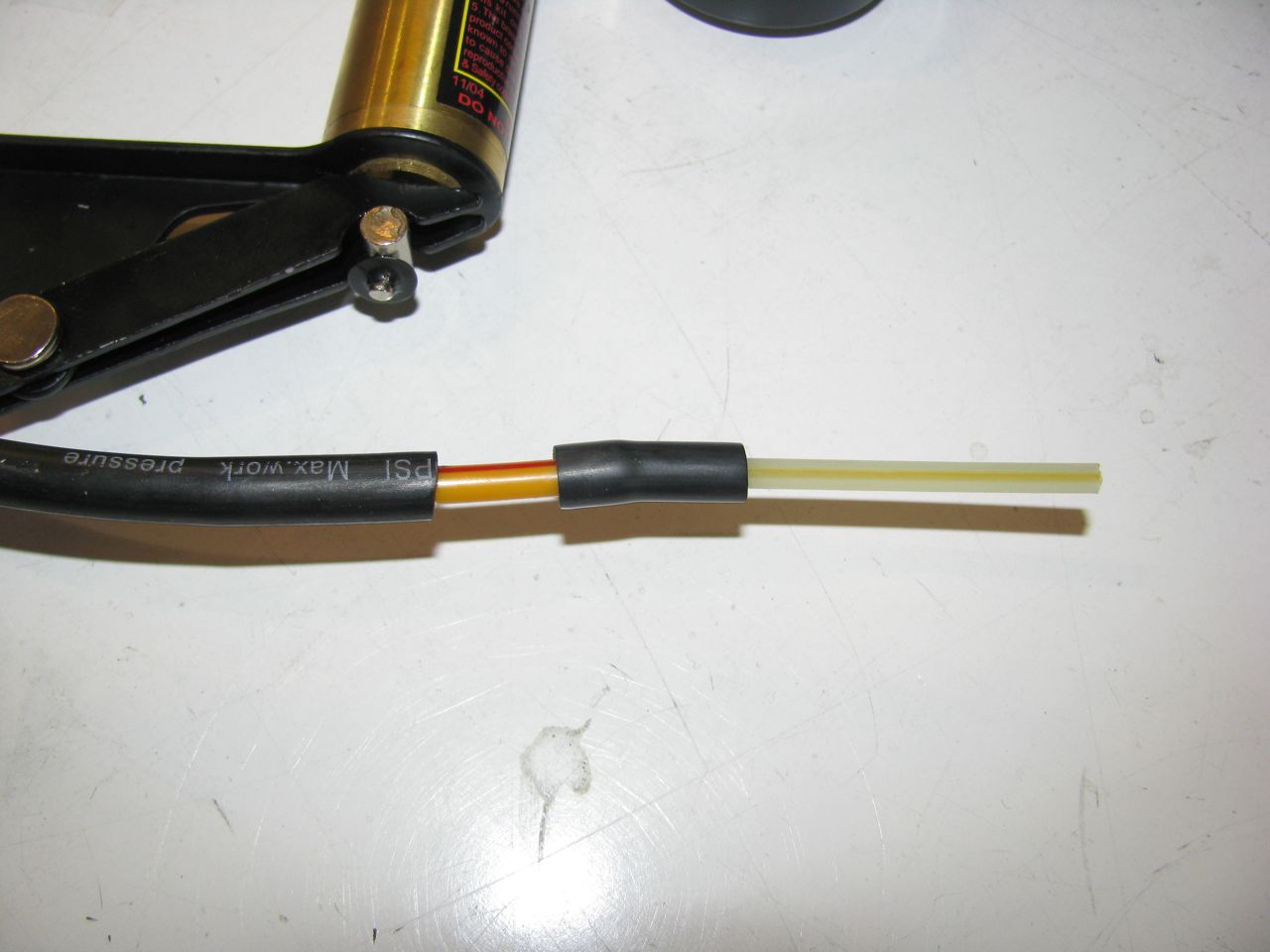 This is one tool I think every Mercedes diesel owner needs to own. If you are having vacuum shutoff issues, hard break pedal or problems with your door locks not operating properly, then you must have this tool to troubleshoot those problems effectively. Be sure and check out my Advanced 123 Door Lock Troubleshooting Guide if you are having problems trying to isolate the leaks in your vacuum door lock system. Look below to order these vacuum repair guides. This tool will make you look and fell like a pro!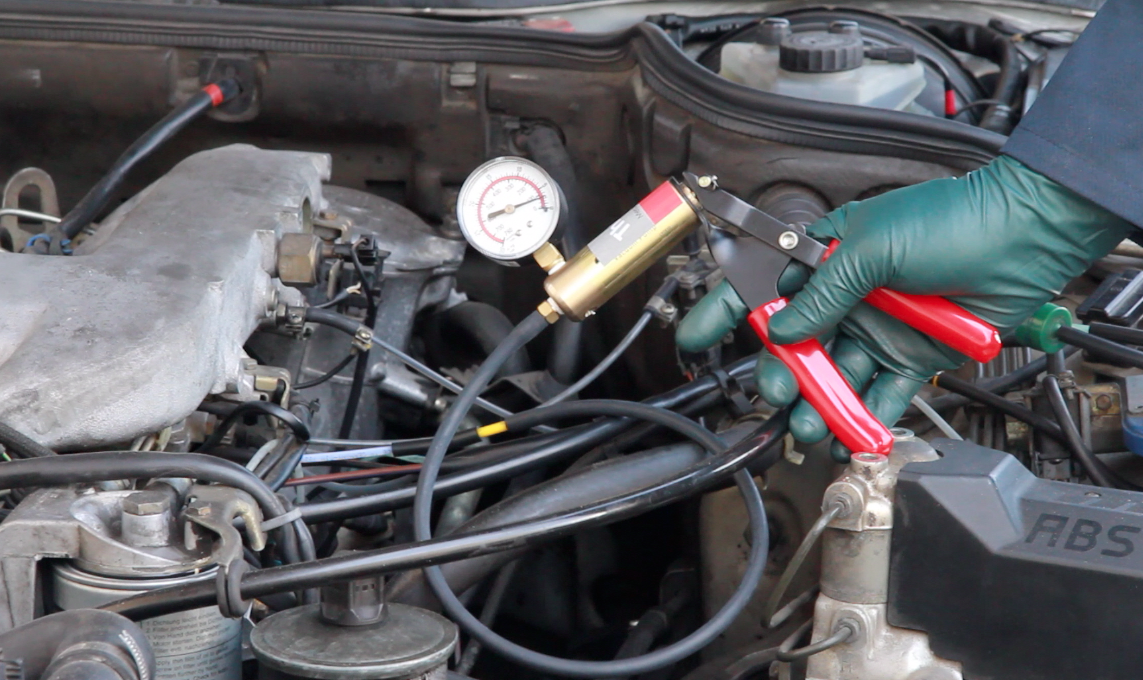 In summary this important tool will help you test the following components:
Engine driven vacuum pump
Brake booster
VCV transmission shifting valve
Transmission vacuum modulator
Diesel engine shut off valve - shutoff
Diesel engine 3/2 valve or valves
EGR valve
Climate control door actuators
Early climate control system leaks
Early climate control heater button switch panel
Vacuum door locks
Vacuum door trunk and gas door actuators
W201 heater valve
Various vacuum operated engine controls
Almost any component that uses vacuum to actuate its operation
IMPORTANT NOTICE: We have found that over 60 percent of similar testers on eBay and Amazon DO NOT WORK!.  That is so frustrating. We have to open up and thoroughly test each one we get. No other company will do that. Our current supplier has better that a 90 percent success rate on each one holding solid vacuum.
_______________________________________________________________________________
How to view the PDF digital instructions:
Once you complete the purchase of this product you will be able to download the digital instructions immediately when you are logged in and on your personal account page (click on My Account). Any PDFs will show up under My PDF Manuals. You will be allowed three downloads, so please save the file on your machine for backup.
_______________________________________________________________________________
Related Products:
---