Step-by-step procedures to show you how to isolate and fix those malfunctioning door locks
W126 vacuum door locks on the 1981 to 1991 380SE 380SEL 300SD 500SEL 300SDL 420SEL 300SE, 300SEL 560SEL 350SD and 350SDL are prone to problems. For starters the systems are getting old, and with age comes common leaks and failed actuators. The system also suffers from motor and pump problems due primarily to their location in the trunk. Finding the source of why your door locks are not working can be a real challenge! There is not a lot of good information out there on fixing it yourself and if you take it to a shop it can cost hundreds of dollars. 
1981 to 1991 W126 Chassis Sedan Vacuum Door Lock Troubleshooting and Repair - On Demand Video Manual
$14.99
On Demand Video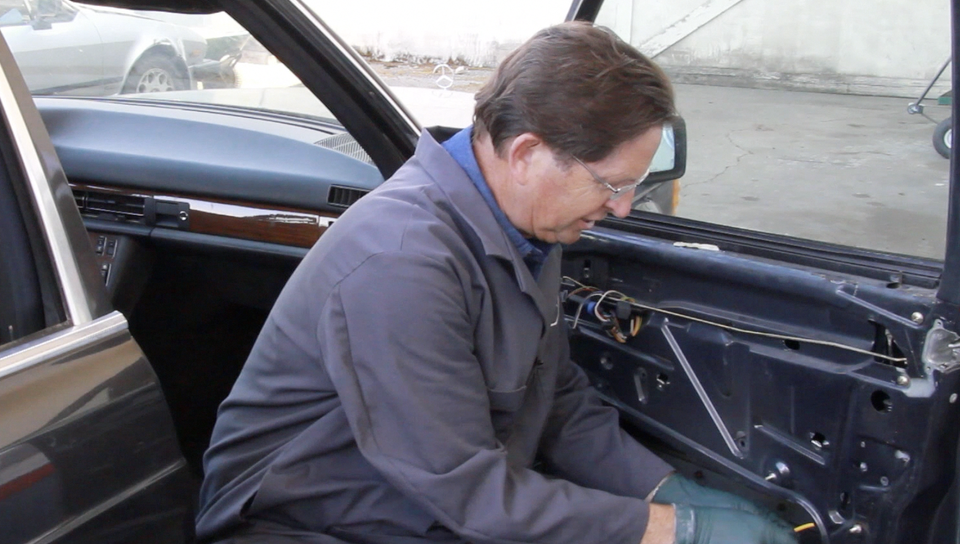 Product Details
Video Preview:
The above video trailer is the introduction to the full on demand video.
For a DIY mechanic to fix the problem, it has to start with a good understanding of the theory of operation. If you know how the system works, where each component is and how each one works, you are well on your way to fixing the problem yourself.  In this video Kent begins by covering in detail how the door locks work, where each component in the system is located, and what each one does. He then goes on to show you how he troubleshoots and fixes a malfunctioning door lock system in a 1990 126 300SEL. 
PLEASE NOTE: In many cases you will have to remove the door panels to test and replace failed door lock actuators. This video DOES NOT cover instructions for removing the door panels. If you are not familiar with that procedure please refer to the related video or manual below. Also, this video DOES NOT cover bench testing and / or repair of the motor and pump assembly. 
Application: This video applies directly to all W 126 chassis sedans from 1981 to 1991 which includes the 380SE 380SEL 300SD 500SEL 300SDL 420SEL 300SE, 300SEL 560SEL 350SD and 350SDL The video also applies indirectly to the W 126 SEC coupe  380SEC and 560SEC. Principles will also apply to the W 201 and W 124 chassis but pump location actuator design will be different. 
Total Run Time: 27:03 Minutes
---
How to view this on-demand video:
Once you complete the purchase of this video you will be able to view it immediately when you are logged in and on your personal account page (click on My Account). The video(s) will show up under My Video Manuals. The video is NOT downloadable to your computer or mobile device, but you will be able to view it anytime, from anywhere and from any device as long as you have internet access and you are logged in to your account at mercedessource.com.
Important note: This video manual may or may not include all the information you will need to troubleshoot and/or repair your specific problem/s. Please read the full description carefully to determine if this video is applicable to your year and model and contains the information you are looking for. If not, please refer back to our "Solutions Finder" and enter your chassis number and the specific problem you are having to see if we offer a solution.
Related Products:
---