Different from the 116 / 123 chassis and more difficult to troubleshoot
W126 power door lock failures are very common and becoming more so as these cars age. If you are going to fix it yourself you will need to understand how the system works and where the key components are located BEFORE you can troubleshoot the problem. Once you understand the theory it will not seem such a daunting task to find and repair your W126 door locks.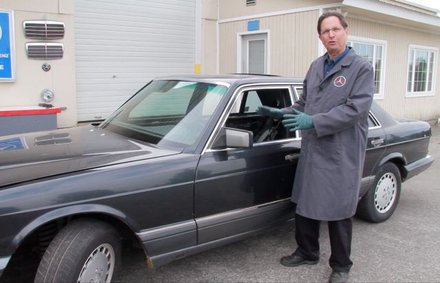 Problem & Solution
Common among these chassis:
W126
The W126 was the first Mercedes to use a separate electric pump to provide vacuum to the door lock system. This makes it more challenging to troubleshoot. The first thing is to make sure the pump is working and producing vaccum. Once that is determined you will need to find the source of possible leaks in the hoses, and vacuum lock actuators. You will need to remove the door panels to adequately troubleshoot and service your door lock mechanisms. If you are not familiar with that procedure see our related products.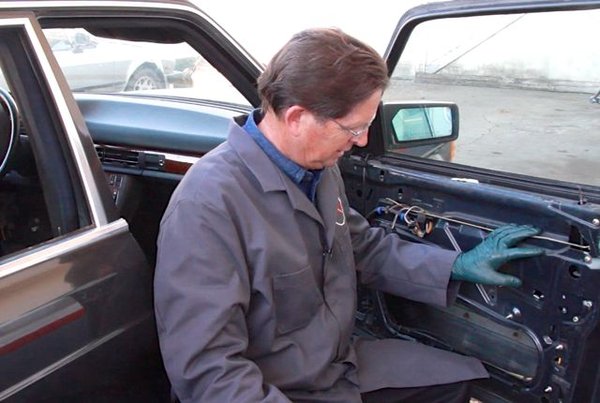 Plan to have the proper lubricant on hand when you remove the door panels. This is the time you want to thoroughly lubricate all critical moving parts inside your doors. Refer to our lubrication kits for the proper lubricant.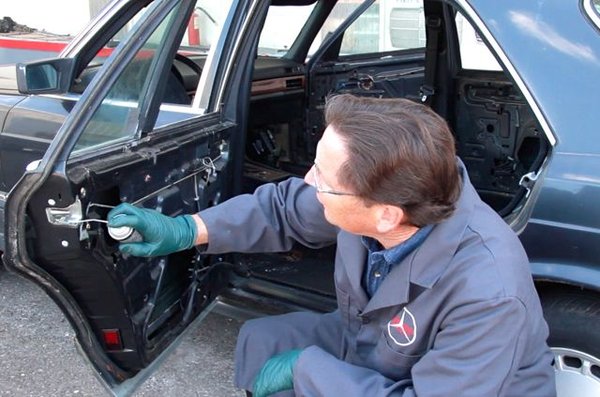 Kent has just completed an on demand video manual with step-by-step and easy to understand procedures for getting your door locks working again! See related products. Fix it yourself and save hundreds $$$.