There are any number of reasons why you may need to remove a door panel
Door panels have to come off when fixing power windows, power seat switches and wiring, door check straps, door latches and locks, and clearing drains. Lubrication is a key factor in preventing premature failure on a number of interior door components. You have to remove the panel to lubricate! If you own a 126 or any chassis for that matter, you can not ignore your doors and door panels.
126 Chassis Sedan Door Panel Removal Procedures - On Demand Video
$5.99
On Demand Video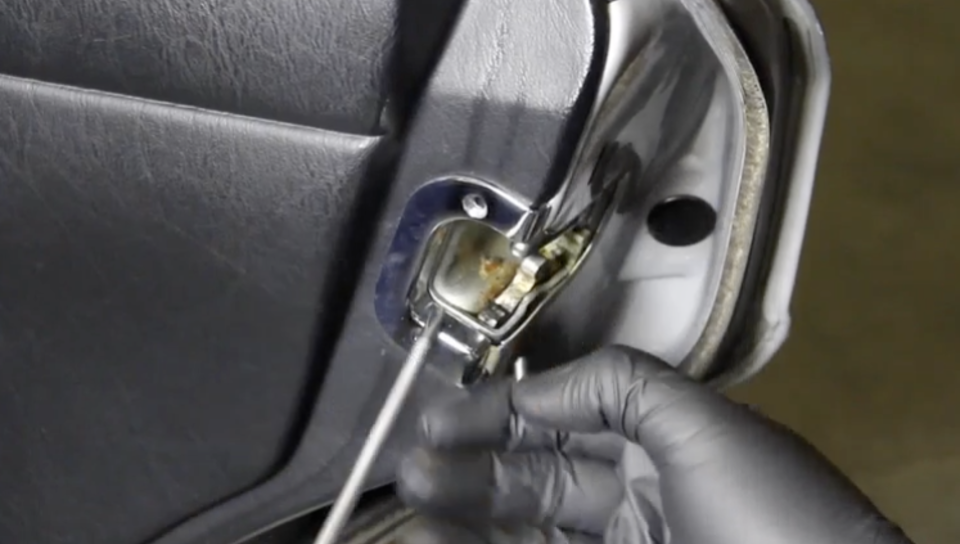 Product Details
In this video Kent explains the why and the how by covering the step-by-step procedures for removing both the front and rear doors without damaging them or the components connected to them. Tools and supplies needed are discussed. This is a highly detailed video that should guarantee success even for the beginning D.I.Y. mechanic. 
Related Repair Details NOT included: No repairs mentioned once the door panels are off.
Chassis/Models Used in Production: 1986 300SDL
Applies to the Following Chassis/Models: W126 Chassis Sedan Only
Total Run Time: 13:58 Minutes
---
How to view this on-demand video:
Once you complete the purchase of this video you will be able to view it immediately when you are logged in and on your personal account page (click on My Account). The video(s) will show up under My Video Manuals. The video is NOT downloadable to your computer or mobile device, but you will be able to view it anytime, from anywhere and from any device as long as you have internet access and you are logged in to your account at mercedessource.com.
Important note: This video manual may or may not include all the information you will need to troubleshoot and/or repair your specific problem/s. Please read the full description carefully to determine if this video is applicable to your year and model and contains the information you are looking for. If not, please refer back to our "Solutions Finder" and enter your chassis number and the specific problem you are having to see if we offer a solution.
Related Products:
---