Do proper testing BEFORE ordering parts or removing door panel
Due to the fact the rear door has a window switch that is easy to access it is very easy to do some basic electrical troubleshooting to determine if the problem is in the motor, one of the switches, or the wiring.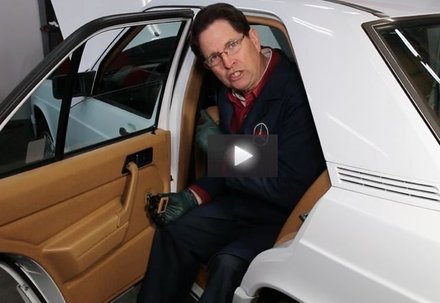 Problem & Solution
Common among these chassis:
W116
W123
W124
W126
W201
Be sure to check out Kent's on Demand video as he will take you through the step by step process of doing this on a W201 190E. The principles he will show you will also apply the the W116, W123, W126 and W124 chassis from 1973 to 1995. 
If you end up needing to remove the rear door panel to replace a motor or regulator we have lots of resources available. Just check out the related products listed.