If you own an older Mercedes you will have to deal with these - fix it yourself and save $$$
Malfunctioning and failed power window regulators (mechanisms) are so common on older Mercedes that Kent can almost guarantee if you own one and drive it regularly you will have to fix one at some point. Some types like the 201 and 210 chassis rear doors with the wire cables are more prone to fail than others. Age, lack of lubrication and abuse are the key factors for premature failure.
Power Window Regulator Troubleshooting, Repair and Replacement - On Demand Video
$11.99
On Demand Video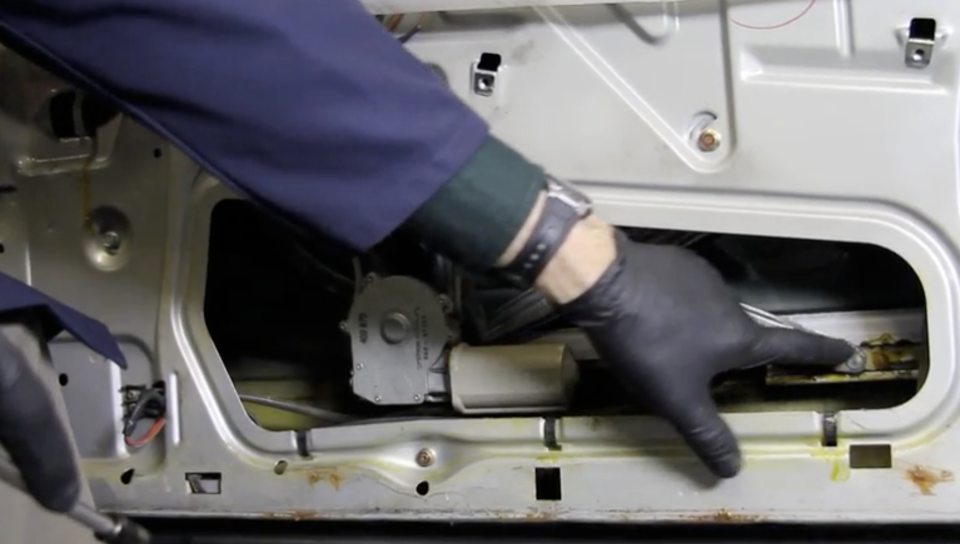 Product Details
Video Preview:
The short above video will give you an overview of power window regulators. PLEASE NOTE: This is a general information video and does not cover every detail for every model. If you own a W116 sedan from 1973 to 1980 and are dealing with removing a front window regulator then we recommend a different video listed in the related products below:
Here is a summary of what Kent covers in this video:
History of window regulators
Common Problems
How to fix a regulator that won't move
How to fix a regulator that's making noise
How to fix a regulator that's stuck
Regulator maintenance
Testing a regulator
Removing a window regulator out of the door
Window regulator installation
Related Repair Details NOT included: Door panel removal is not covered in this video. Of course, the panel will have to come off to access the window mechanism but each door panel is a little different. We carry manuals and other videos that can teach you how to remove your specific panel if you are not familiar with the procedure. Please use our solutions finder to locate those resources.  IMPORTANT: In order to remove most regulators from the door you will need to move the window up and down. IF YOUR POWER WINDOW IS STUCK CLOSED please see the video below that will help you remove MOST stuck window mechanisms. 
Chassis/Models Used in Production: 
116 chassis sedans REAR regulators only from 1973 to 1980 (for front regulator removal on the W116 see related products below)
123 chassis sedans and wagons from 1977 to 1985
126 chassis sedans from 1981 to 1991
201 chassis sedans from 1984 to 1993
124 chassis sedans and wagons from 1986 to 1993
Principles of operation may also indirectly apply to other chassis models during that period.
Total Run Time: 33:17 Minutes
---
How to view this on-demand video:
Once you complete the purchase of this video you will be able to view it immediately when you are logged in and on your personal account page (click on My Account). The video(s) will show up under My Video Manuals. The video is NOT downloadable to your computer or mobile device, but you will be able to view it anytime, from anywhere and from any device as long as you have internet access and you are logged in to your account at mercedessource.com.
Important note: This video manual may or may not include all the information you will need to troubleshoot and/or repair your specific problem/s. Please read the full description carefully to determine if this video is applicable to your year and model and contains the information you are looking for. If not, please refer back to our "Solutions Finder" and enter your chassis number and the specific problem you are having to see if we offer a solution.
Related Products:
---