Common repair that you can do yourself with minimal tools and mechanical experience
Groaning, snaping and jammed door check straps are a common problem on the older models (up through 1995). This is primarily due to age and lack of lubrication. Newer models will soon start having similar problems. Rain water getting inside the doors is the big killer. This video will explain what to look for, the tools and supplies you will need and how to replace it once you get the door panel off.
Mercedes Door Check Strap Diagnosis and Replacement - On Demand Video
$6.99
On Demand Video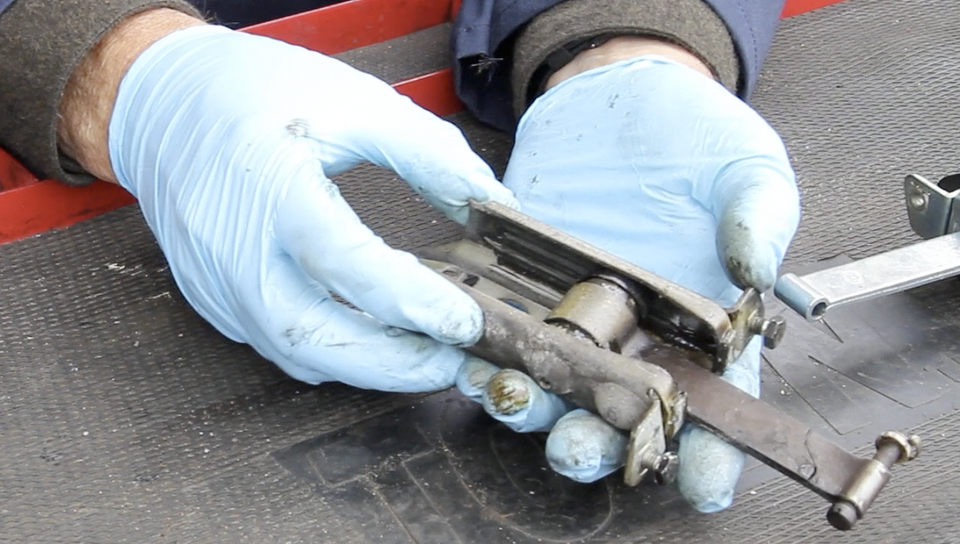 Product Details
Video Preview:
Kent explains how to test if your check straps are not working properly, explains how the mechanism works but he does not cover getting your particular door panel off. Since almost every chassis has a differenct procedure that would make the video extremely long!  If you do not know how to remove your door panel we have manuals on most of the chassis. Use our solutions finder or search box to find them on our website or you can check out related products below.
Related Repair Details NOT included: In order to replace the checkstrap the door panel will need to be removed first. This video does not include instructions on how to remove and replace a door panel. That procedure varies from model to model. If you are not familiar with that procedure, please refer to Kent's other on demand video instructions or manuals for information related to your specific model. 
Chassis/Models Used in Production: 123 Chassis 240D and 126 Chassis 300SDL
Applies to the Following Chassis/Models: 108, 109,116, 114, 115, 123, 126, 201, 124
Total Run Time: 15 minutes 51 seconds
---
How to view this on-demand video:
Once you complete the purchase of this video you will be able to view it immediately when you are logged in and on your personal account page (click on My Account). The video(s) will show up under My Video Manuals. The video is NOT downloadable to your computer or mobile device, but you will be able to view it anytime, from anywhere and from any device as long as you have internet access and you are logged in to your account at mercedessource.com.
Important note: This video manual may or may not include all the information you will need to troubleshoot and/or repair your specific problem/s. Please read the full description carefully to determine if this video is applicable to your year and model and contains the information you are looking for. If not, please refer back to our "Solutions Finder" and enter your chassis number and the specific problem you are having to see if we offer a solution.
Related Products:
---