240D 300D 300TD 280E 280TE - With the best grease ever provided. PDF instructions included.
New front door check strap with extras as shown. Fits all 123 sedans and wagons from 1977 to 1985, including the 280E 240D 300D 300TD. Will not fit on 300CD or 280CE coupe models. If either of your doors is not staying open, creaking, or closing with difficulty you need to replace the check strap before it breaks and damages your door.
123 Chassis Sedan and Wagon Front Door Check Strap
$48.75
Product Details
If you need instructions on how to install please order the manual separately below.
Failure of the front door check strap is almost always caused by rainwater washing away the grease, and drying out the ball mechanism which eventually leads to failure as you can see in the picture below. That is why we provide synthetic grease in the kit.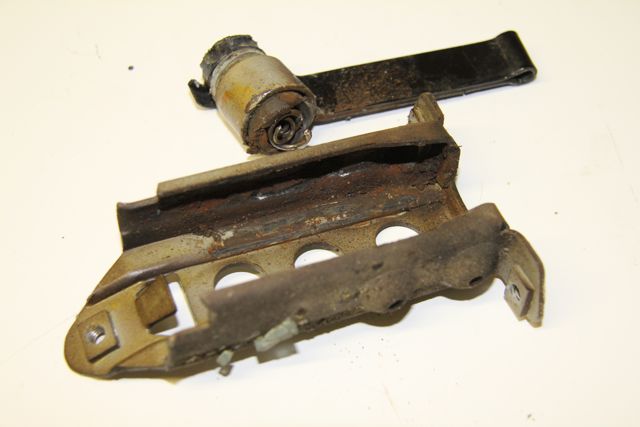 If you old check strap currently has a black cover you can use it here, or you can order one separately below:
Related Products:
---