With water guard plastic cover included
New rear door check strap - not available from Mercedes any longer as an original part. Fits ONLY 123 sedans and wagons 240D 300D 300TD 1980 to 1985.  Will not fit on 300CD or 280CE coupe models. If either of your rear doors are not staying open, creaking or closing with difficulty you need to replace the check strap before it breaks and damages your door.
1980 to 1985 123 Chassis Sedan and Wagon Aftermarket Rear Door Check Strap
$44.50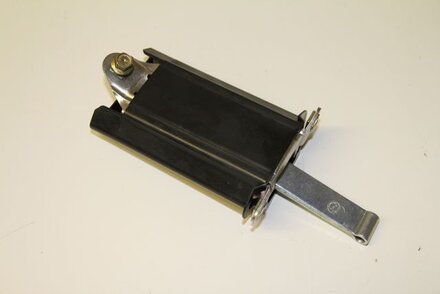 Product Details
WARNING READ CAREFULLY:  Since Mercedes no longer makes rear door checks we can only obtain aftermarket front door check straps and modify them for use in the rear door.  On some years these may not fit "perfectly".  It has to do with the hole alignment for the attachment bolts (primarily on the door panel).  You may have to take a round file and enlarge the hole slightly. This check strap also has two detents as opposed to one on the original. That can actually be an advantage. The check strap will work just fine. PLEASE DO NOT ORDER UNLESS YOU UNDERSTAND THIS.....
If you need instructions on how to install please order manual separately. See below.
Failure of the rear door check strap is almost always caused by water washing away the grease, drying out the ball mechanism which eventually leads to failure as you can see in the picture below: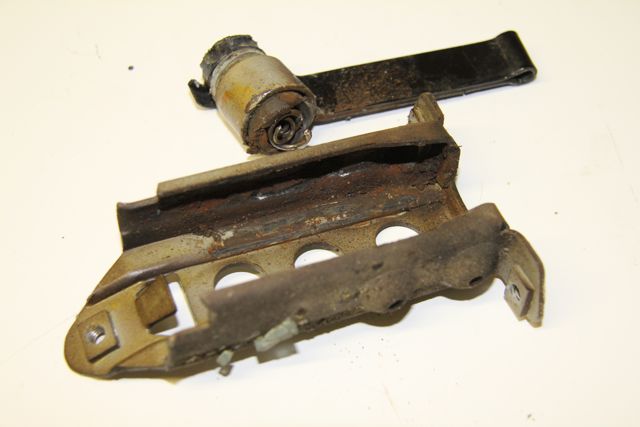 Our check strap has a plastic cover which helps to repel any rain water moving down into the door past the window scraper. Since the rear doors don't get opened as often as the front they are more prone to failure. The cover helps but may not be enough over a long time. If you live in a climate that gets a lot of rain, Kent recommends you add more water resistant grease to the inside of the strap before installing!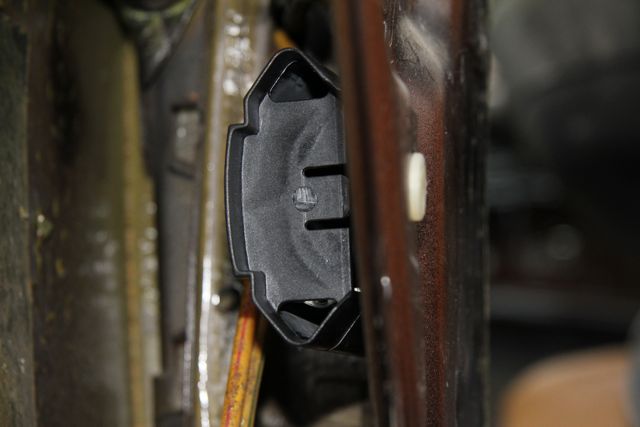 Related Products:
---