Highly detailed step-by-step instructions - includes bonus troubleshooting and service tips
W116 driver power window failure is very common. It happened to Kent's personal 1979 300SD. When it happens, usually it occurs when the window is down so it makes it hard to drive There is only one way to remove the door panel properly, but with the amount of damage we see on these door panels it appears not very many owners or mechanics know how !!!
W116 Door Panel and Window Regulator Removal and Replacement - On Demand Video Manual
$14.99
Get it for Free! This is available as a free add-on item. Review the product details for bundle options.
On Demand Video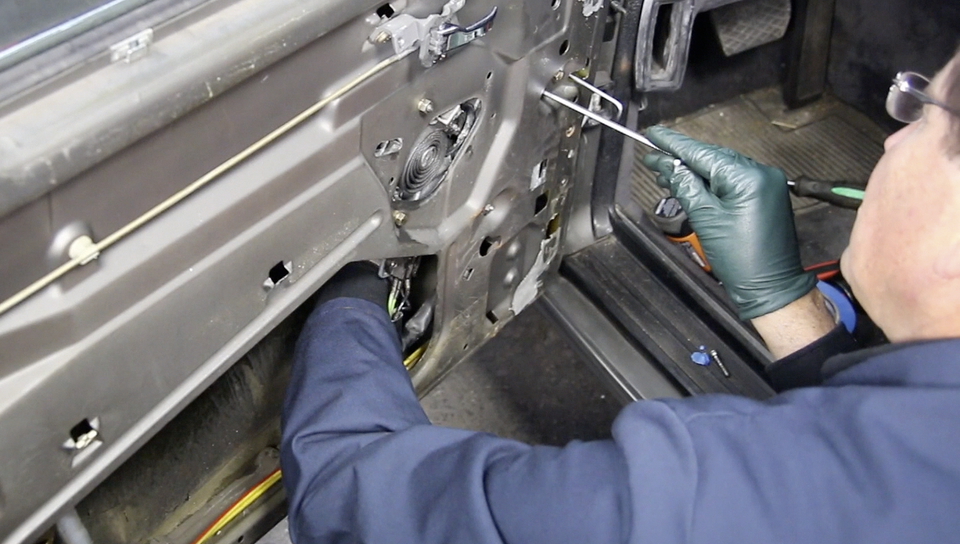 Product Details
In this video manual Kent will take you step-by-step through the process of removing the front door panel, removing the old regulator (and on some models this can be reallly frustrating if you do not know the tricks), lubricating the new regulator with the proper grease, other things to lube and inspect inside the door ( door check straps, drains, latches, vacuum door locks, rust, etc. ), fighting to get the regulator back on, testing and adjusting the power window, and replacing the door panel.
He also goes over the differences you will face when removing a rear door panel.  He DOES NOT go over replacment procedures for the rear door regulator - although once you do a front one you will be able to figure it out if you are mechanically inclined. 
Even if you do not own a W116 you will gain knowledge about the inner workings of power windows and what you should be looking for and servicing anytime you have a door panel off on any year, model or chassis!!!
Remember, you will need to remove the door panel to replace W116 door check straps and to replace a failure vacuum door lock actuator.
DOES NOT COVER: To remove the regulator easily the window must be opened. This video does NOT cover how to struggle with getting a regulator out with the window stuck closed. If that should happen you will will have to remove the motor in order to lower the window first. The video will show you how to remove the front motor but the rear regulator motors are very hard to get to and this video does not cover that. You may have to work blind. Either try to get the three bolts out that hold the motor to the frame or disconnect the arm from the bottom of the glass. If you can get the glass disconnected from the arm you can remove the bolts holding the regulator to the door and then snake the regulator out of the door opening. 
Total Run Time: 49:35
---
How to view this on-demand video:
Once you complete the purchase of this video you will be able to view it immediately when you are logged in and on your personal account page (click on My Account). The video(s) will show up under My Video Manuals. The video is NOT downloadable to your computer or mobile device, but you will be able to view it anytime, from anywhere and from any device as long as you have internet access and you are logged in to your account at mercedessource.com.
Important note: This video manual may or may not include all the information you will need to troubleshoot and/or repair your specific problem/s. Please read the full description carefully to determine if this video is applicable to your year and model and contains the information you are looking for. If not, please refer back to our "Solutions Finder" and enter your chassis number and the specific problem you are having to see if we offer a solution.
Related Products:
---