This is the small size used on most of the older models. 1/8 inch inside diameter.
When was the last time you knocked one of your vacuum lines off around the oil filter housing, only to discover when you tried to reattached it that the fittings or hose were swollen and would just not stay connected?
Vacuum System Rubber Hose 1 Meter - For Small Hard line or Engine Connections
$3.75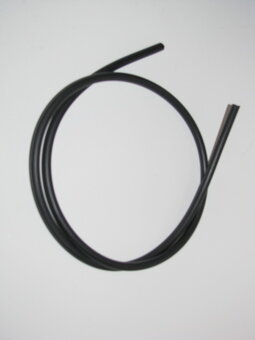 Product Details
Here is some extra vacuum hose to fix your problem. Fits 115, 116, 123, and 126 chassis.
ONE meter cut piece.
Look below to view the Vacuum Connector Service Kit.
Related Products:
---