All 240D 300D 300CD 300TD 300SD 1980 to 1984
Until now there has been no practical information for the DIYer to know how to test and replace their own vacuum 3/2 valve assemblies. There certainly been no inexpensive hose replacement kits. This new kit by Kent Bergsma solves both those problems. Most of the 3/2 assemblies on old diesels are totally shot and desperately need a complete overhaul. The challenge was to find just the right vacuum hose to make all the sharp bend hose connections without kinking. The solution has been found!
61x Diesel Vacuum 3/2 Way Valve Troubleshooting and Hose Replacement Kit
$22.25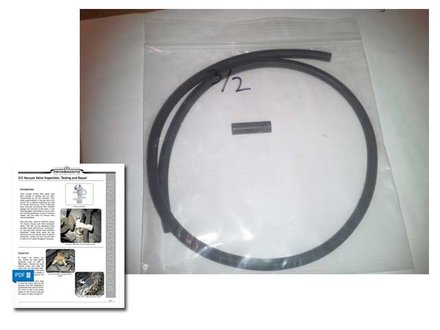 Product Details
Kit includes the following:
Adequate special hose to fabricate all new internal 3/2 hoses
1 rubber end plug (used on some but not all assemblies)
PDF Complete illustrated  instructions - available immediately for download
_______________________________________________________________________________
How to view the PDF digital instructions:
Once you complete the purchase of this product you will be able to download the digital instructions immediately when you are logged in and on your personal account page (click on My Account). Any PDFs will show up under My PDF Manuals. You will be allowed three downloads, so please save the file on your machine for backup.
_______________________________________________________________________________
Here are some before (left) and after (right) pictures of a recent overhaul Kent did on a 300TD TWIN 3/2 assembly: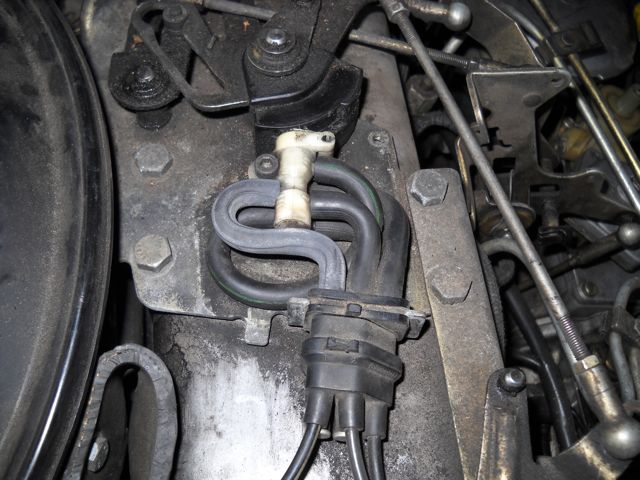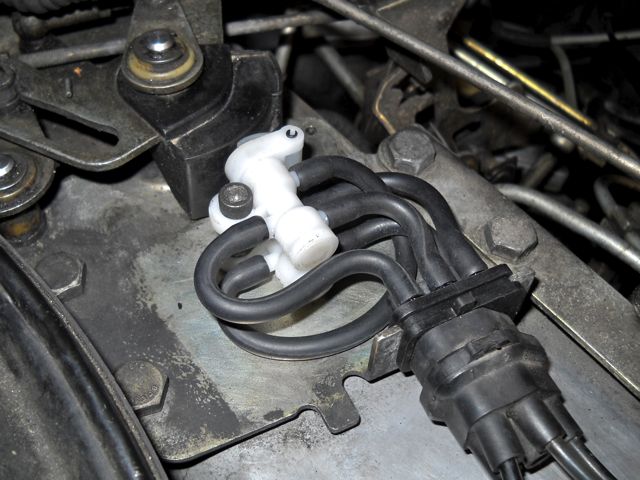 Along with the instructions and replacement hose you may need one or more of the following to complete your 3/2 assembly overhaul. CLICK on the link to go directly to the item:
New 3/2 valves (sold separately). Either one, two, or three are required. Remove black cover to inspect
New plastic multi-pin nipple assembly
New rubber multi-pin connector block
Related Products:
---