Valves located on valve cover most 1980 to 1984 616 and 617 Diesels
Two replacement levers as shown. NOTE: Often the valves are still ok but the lever is worn off.
123 116 126 Diesel 3/2 Way Vacuum Valve Replacement Levers (2)
$13.95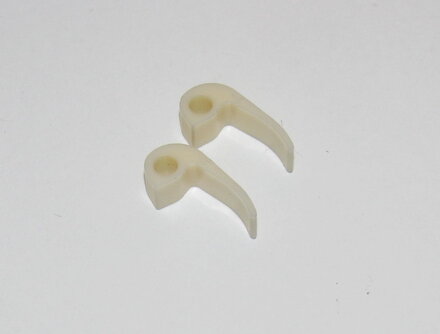 Product Details
The vacuum switching valve or valves is/are found on most Mercedes diesels from 1980 to 1985. 240D, 300D, 300CD, 300TD and 300SD. Some 85 models do not use this type of valve. On most turbo diesel engines there are two of these located under the black plastic cover on the center top of the valve cover. Most of the time you will find the lever arms worn off. Others may be full of vacuum leaks due to heat and age. These valves control important functions related to the EGR valve and the automatic transmission. Here is a picture of what the valve looks like (note lever is held on by steel drive pin - easy to replace).
If you 3/2 valve is really old and appears well used I recommend you replace the whole valve. They are not expensive. If you replace the lever and then find it still leaks you will have to do the job over again.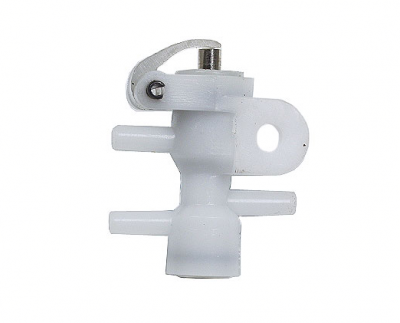 Here is an example of a set of levers worn off: