For 1984 to 1995 OM601 OM602 and OM603 engines in W201, W124, W126 and W140 Chassis
Mercedes installed small fuel warmers on these engines using engine coolant to warm up the fuel just before it enters the injection pump. The idea is great - especially in cold climates, but in moderate and warmer climates it is probably not needed. When they age they are prone to leaking fuel but they have also been know to leak coolant or worse yet, leak coolant into the fuel.
60x Diesel Engine Fuel Warmer Bypass Instructions - On Demand Video
$12.99
Get it for Free! This is available as a free add-on item. Review the product details for bundle options.
On Demand Video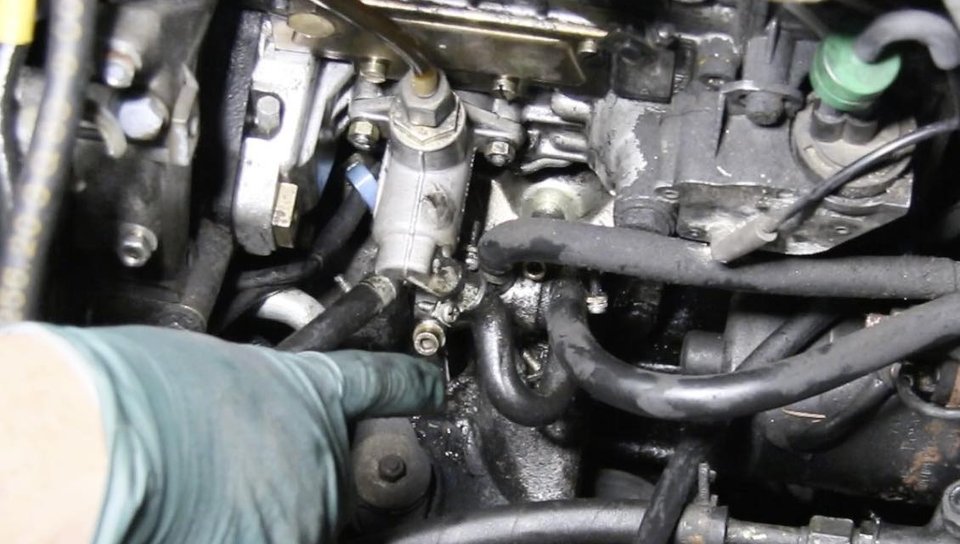 Product Details
Video Preview:
If you find yours is leaking you have the option of replacing the part with new or removing and bypassing it all together. In this video instruction Kent will explain the theory and then show you how to remove the fuel warmer and bypass it with the kit we sell here on our website. REMEMBER: If you purchase the kit from us this video is included free of charge. Total Run Time:  4:52
Here is a picture of a badly leaking fuel warmer right after being removed from a 1984 190D 2.2.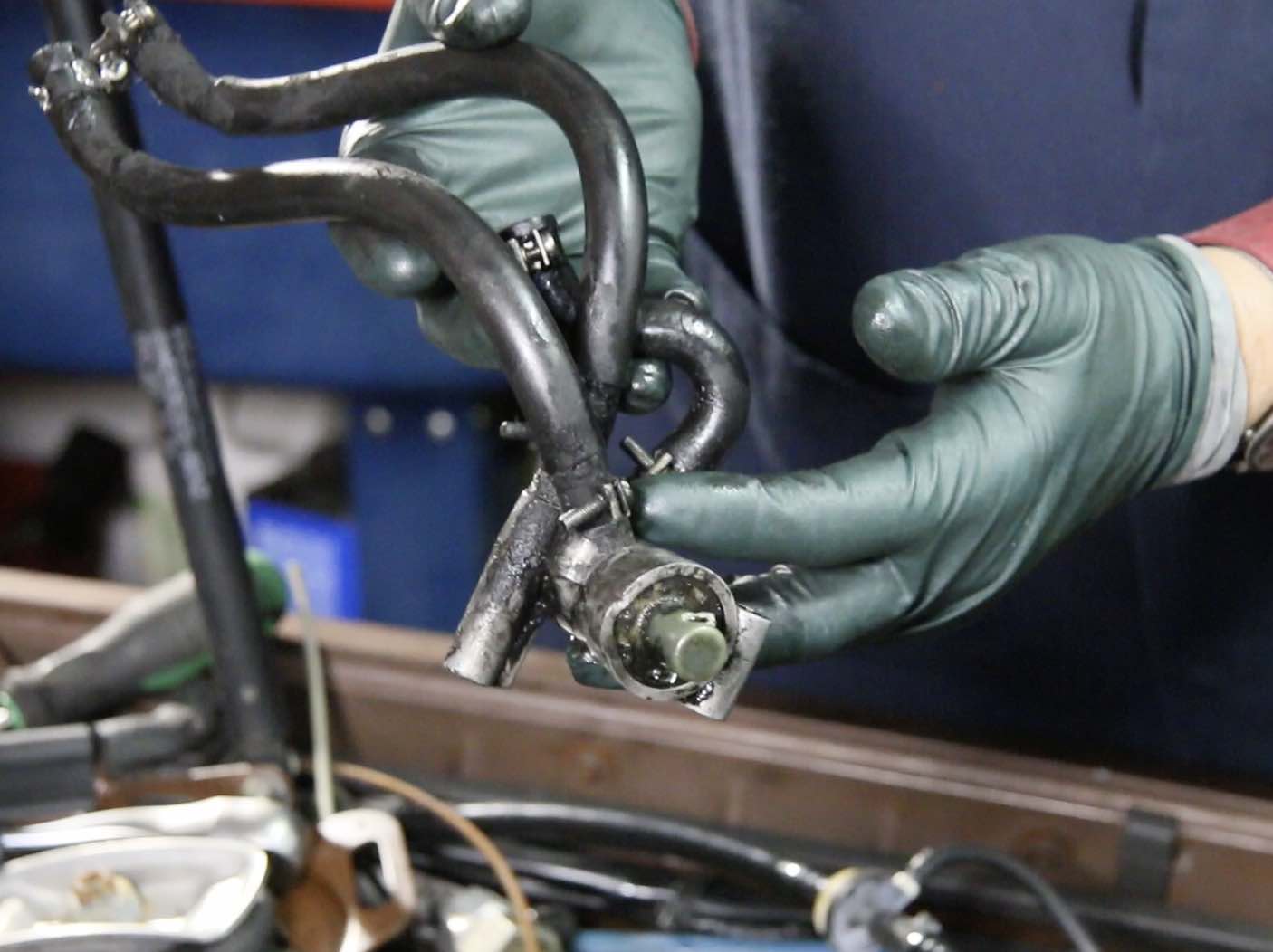 ---
How to view this on-demand video:
Once you complete the purchase of this video you will be able to view it immediately when you are logged in and on your personal account page (click on My Account). The video(s) will show up under My Video Manuals. The video is NOT downloadable to your computer or mobile device, but you will be able to view it anytime, from anywhere and from any device as long as you have internet access and you are logged in to your account at mercedessource.com.
Important note: This video manual may or may not include all the information you will need to troubleshoot and/or repair your specific problem/s. Please read the full description carefully to determine if this video is applicable to your year and model and contains the information you are looking for. If not, please refer back to our "Solutions Finder" and enter your chassis number and the specific problem you are having to see if we offer a solution.