Prevents damage to paint and parts - All plastic
 This 5 piece set is made out of plastic so it will not mar or scratch paint, glass, chrome trim, etc.
All Models Trim and Moulding Tool Set
$18.50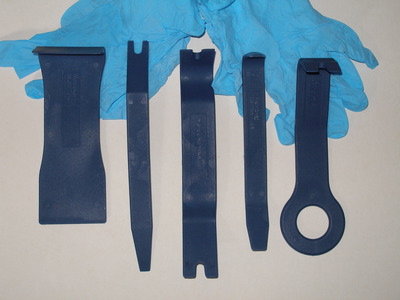 Product Details
You can use these to remove upholstery clips, body side trim, door panels, soft chrome window trim, rubber seals, interior panels and consoles. You can even use the one with the round hole to pull with when you dont have anything to pry against. We will even throw in a couple sets of gloves to keep your hands clean. You will love them...