Large size
FITS THE FOLLOWING: All models PON, FIN, P55, 110, 111, 112, 113, 108, 109, 114, 115, 107, 116, 123, 124, 126, and 201 chassis. Here is my all time favorite gasket maker and sealant. You may already know how I feel about RTV silicone products (I think they should be outlawed!). We have had a number of our customers ask us where to get this so we decided to offer it on our website.
Anaerobic Gasket Maker - The Best
$19.50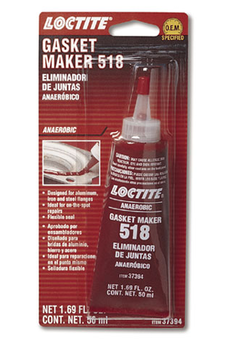 Product Details
This is the ultimate gasket sealant to use where there is no gasket. Examples are the rear end center section cover plate and aluminum pan to engine block. This also makes an excellent gasket sealant where you do have a gasket - you only need a thin coat and it does not string out and fall into the engine like silicone products.
This tube will last you forever. Great product!