Multiple uses for hose removal, assembly, and holding parts safely for cleaning and polishing.
This is one of Kent's favorite tools around his shop. It is used almost daily. The tool rose out of a need to be able to safely hold fuel inectors while cleaning when with a large high speed wire wheel. No tool like this is availabe so it had to be built in our shop!
Custom Made Large Angled Head Clamping Tool
$29.50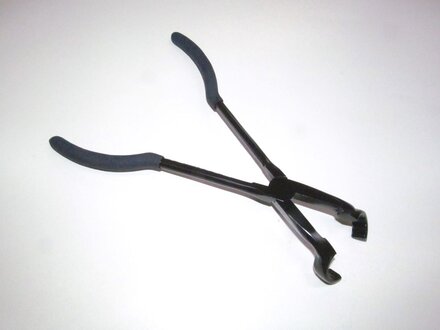 Product Details
It soon became obvious that it could be used for any number of clamping or alignment operations. This tool is custom made right here in our shop. It holds VERY tight and keeps your hands out of the way and safe!