Quality and Flexible Cover with Mercedessource Logo
When Kent set out to find a good fender cover for his own use he and Kaia decided to make it available to our customers. Who doesn't like a good soft fender cover that stays in place? We know red shows the grease more than black but you have to admit these are a knockout! Quality and Flexible Cover with Mercedessource Logo
Custom Red Fender Cover
$29.50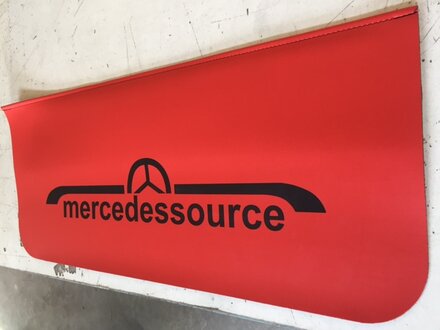 Product Details
These will work on any Mercedes and on many other cars as well. 
Great way to save the paint on your front fenders, partcularly when doing brake system service!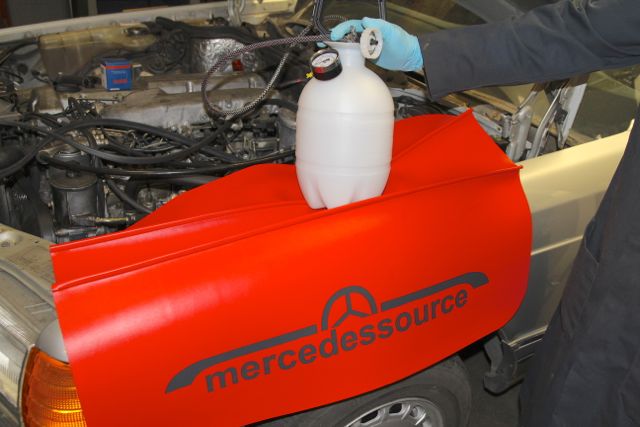 It is made with a thick material that prevents dents and the "groove" functions to hold tools in place while working on the engine.