Improves cold starts and reduces engine wear on all engines
The heating pad is attached to the bottom of the oil pan. A wire plug is routed out below the front bumper and can be plugged in to a conventional 120 volt outlet. With it attached to a pan full of oil the pad itself reaches 300 to 325 degrees F within 15 seconds. At outside temperatures around freezing it raises the oil temp in the pan to approximate 80 degrees in one how.  In two hours the engine oil will be at 100 to 110 degrees with upper block temps ranging in the 40 to 50 degree F range. So you can see you do not necessarily need to leave it plugged in all night. You can put a timer on it to reduce electrical consumption.
Engine Oil Pan Pad Heater Installation Kit
$82.50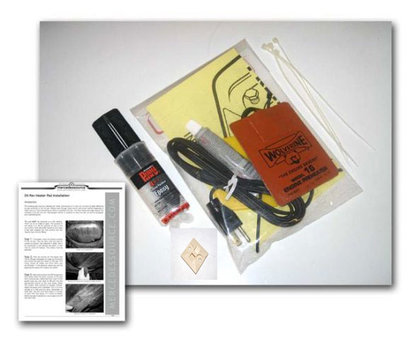 Product Details
Our complete kit includes everything you will need to install this kit (except sand paper and cleaner (lacquer thinner or acetone). This pad will not work if your engine has a ribbed aluminum oil pan. You must have a steel pan with a flat surface toward the rear. Installation takes approximately 45 to 90 minutes.  Kit includes the following:
250 W Heating Pad and cord
Two part epoxy to fill pan imperfections
RTV sealant for edge of pad
Application spreader
ZIP ties
PDF Complete illustrated instructions.
PLEASE NOTE: Don't expect this heating pad to solve your cold start problems if your engine has weak compression. If you operate in SUB-ZERO temperatures I recommend both an oil pan and coolant block heater.
This is a picture of the heating pad installed on Kents 1979 300SD.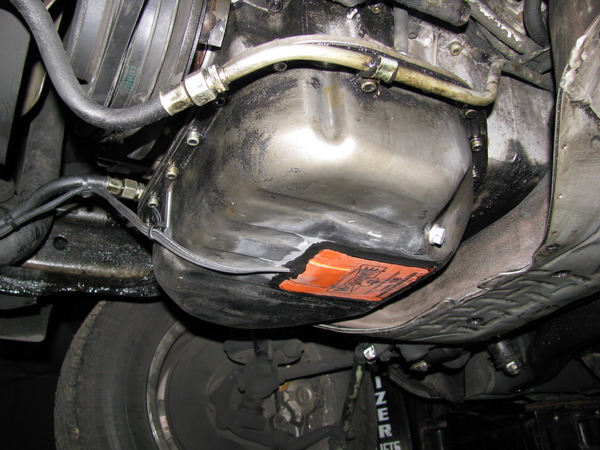 _______________________________________________________________________________
How to view the PDF digital instructions:
Once you complete the purchase of this product you will be able to download the digital instructions immediately when you are logged in and on your personal account page (click on My Account). Any PDFs will show up under My PDF Manuals. You will be allowed three downloads, so please save the file on your machine for backup.
_______________________________________________________________________________