Have a spare on two on hand!
These fit all 123, 116, and 126 chassis 616 and 617 diesels from 1977 to 1985. This includes 4 and 5 cylinder both non turbo and turbo engines.
HD 90 Degree Diesel Clear Prefilters with Reinforced Screens - Set of (3)
$10.95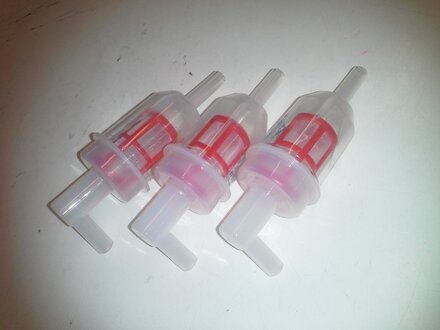 Product Details
They are built with heavy duty plastic and a high quality screen. We are selling this set of 3 so you will have extras readily available when you need them. Be sure to ALWAYS carry a spare prefilter and a screw driver to change them in the trunk of your diesel. And don't forget to have nitrile gloves in the trunk as well!!!
These fuel filters only sold in a three pak.
Related Products:
---