In this short video Kent will show you how he first tests the sunroof drains for blockage and then how he goes about cleaning out any blockage. If you have a sunroof and you have water dripping on your head after heavy rain, then you probably have a plugged drain (s).  Remember, it is normally not an issue of a sunroof seal (unless it is totally torn up or missing). Sunroof seals do allow some water to get through. The purpose of the water catch channels and the drain tubes is to make sure that water gets to the ground. If the channel is rusted out or the tubes are plugged then water is going to "get on your head."
How to Clean Out Plugged Sunroof Drains - On Demand Video
$1.99
Sale
$1.00
On Demand Video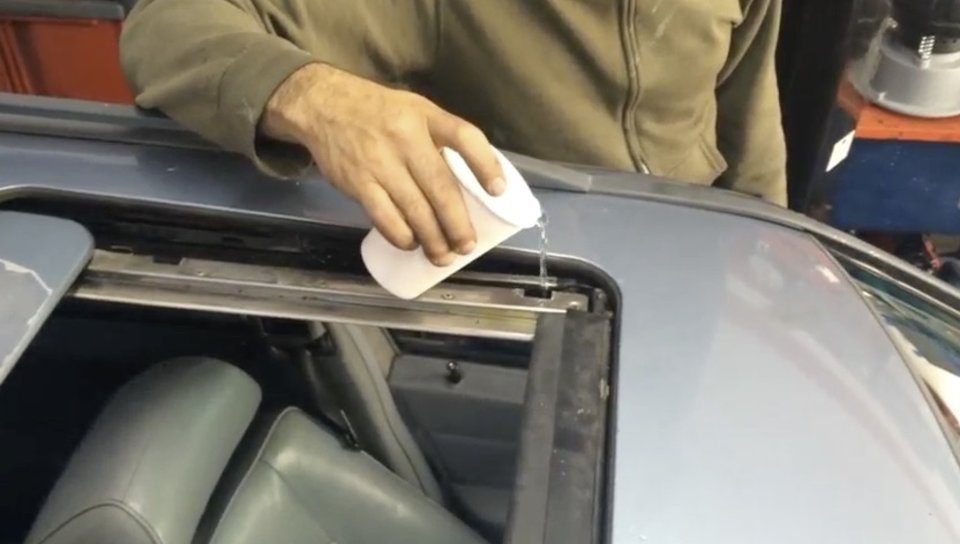 Product Details
A W124 300TE wagon is used in this video. The rear drains are a little different than the ones found on most sedans. No sedan illustrations are used in this video. You will need to do some research to find the actual location of the rear drains for your particular model. You have to be able to open your sunroof in order to properly test and clean.
Total run time is 2:32
---
How to view this on-demand video:
Once you complete the purchase of this video you will be able to view it immediately when you are logged in and on your personal account page (click on My Account). The video(s) will show up under My Video Manuals. The video is NOT downloadable to your computer or mobile device, but you will be able to view it anytime, from anywhere and from any device as long as you have internet access and you are logged in to your account at mercedessource.com.
Important note: This video manual may or may not include all the information you will need to troubleshoot and/or repair your specific problem/s. Please read the full description carefully to determine if this video is applicable to your year and model and contains the information you are looking for. If not, please refer back to our "Solutions Finder" and enter your chassis number and the specific problem you are having to see if we offer a solution.