Works on W124 1990 to 1993 300D 2.5, 350SDL, W126 1990 and 1991 350SD / SDL and the W140 300SD and S350
This is a hard to find adapter that will need if you have one of the early 1990's 5 and 6 cylinder turbo diesel engines. We machine this right here in our shop and it is designed to mork directly with our OM61x compression tester ( see related products below: Video coming soon explaining more. 
OM602 and Late OM603 Special Adapter for Compression Tester
$36.95
Product Details
Here is a picture of the adapter hooked up to our compression tester with a quick disconnect included with the tester. No specific instructions are included for doing a compression test on these later diesels. The instructions that come with the compression tester are specific for the older 61X four and five cylinder engines. General principles of doing the test may apply. Note we include a factory crush waster and a copper washer with the fitting. When you install the fitting in the cylinder head install the heat shield washer first then install the copper washer. Both washers must be used to guarantee a leak free seal at the prechamber.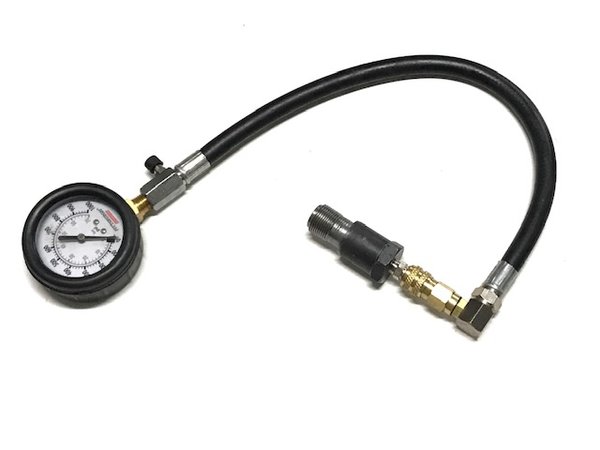 Related Products:
---